Many countries are known for crafting delicious, exceptional beers, including Germany, the U.S., the U.K., Denmark, Japan, Canada, and the Netherlands.
But arguably, the best beer-producing country of all is Belgium.
Belgian beers are known for their unique, complex flavor profiles with intense aromas and flavors.
So if you're looking to taste for yourself why they're so highly praised, here's my list of the best Belgian beers.
La Chouffe
La Chouffe is a citrusy, spicy, and bright golden blond beer, and its light, refreshing hoppy nature has allowed it to receive multiple awards over the years.
I love drinking La Chouffe as a summertime beer, as it's revitalizing and suitable for having a good time with your friends in a beer garden.
---
Delirium Tremens
Delirium Tremens is a pale blond beer with strength and punch.
It has a slightly malty, spicy flavor with just the right amount of alcohol taste without going overboard.
I appreciate Delirium Tremens as a first-round beer because it ignites the taste buds and prepares them for the rest of the beers that come along.
---
Chimay Red
Chimay Red is one of Belgium's most popular beers and has been brewed for over 150 years.
It has a thick malty sweetness with a hint of fruity flavors and a slightly bitter finish.
I love Chimay Red because it has this wonderful old-school beer taste that can't be replicated. It's a classic, and anyone looking to get into Belgian beer should start here.
---
Hoegaarden
Hoegaarden is a wheat beer with a light, citrusy taste and notes of coriander. It has a very mild, smooth malt taste and a light body.
I would recommend Hoegaarden to anyone looking for an easy-drinking beer, as it's not overly complex.
It's also great if you're looking for a refreshing beer that you can enjoy anytime!
---
Brouwerij Roman Adriaen Brouwer
If you like sherry and whiskey-barrel-aged beers, you'll love Brouwerij Roman Adriaen Brouwer.
This Belgian beer is 100% organic and has hints of caramel and fruit to complement the sherry flavor.
I appreciate this beer's soft, velvety finish, which makes it a go-to for post-dinner sipping, especially if you like something that's not overly sweet.
---
Bosteels Tripel Karmeliet
Bosteels Tripel Karmeliet is a golden-colored beer with a creamy head that combines barley, wheat, and oats for a perfect 3-grain mix.
It holds notes of citrus, lemon cake, and coriander, with a light and slightly sweet finish.
As a person who enjoys both wheat and barley beer, I find that Bosteels Tripel Karmeliet is the perfect combination of both.
It's a great beer to try if you want something unique and flavorful!
---
Leffe Blonde
Leffe Blonde is a light and refreshing beer intended for easy drinking.
It has a slightly sweet taste with notes of vanilla and clove.
I love Leffe Blonde because it's light enough to enjoy all night but still flavorful enough to keep your taste buds wanting more.
It also tastes great with a side of Abbey cheese.
---
Chimay Blue
Chimay Blue is one of the strongest of the Chimay beers and has a deep, dark color with ruby highlights.
It's full-bodied and has an intense aroma of dark fruit, banana, prune, and grape with a hint of spices.
I choose Chimay Blue when I'm looking for a more robust beer and want something with a lot of character.
---
Achel 8 Blond
If you're looking for a Belgian beer that's both complex and incredibly drinkable, Achel 8 Blond is an excellent choice.
This pale-blond beer has notes of citrus, honey, spice, and some dark fruit.
I find that Achel 8 Blond is an incredibly unique beer that's great for any occasion.
It has a nice balance of sweetness and bitterness, making it perfect for novice and experienced beer drinkers.
---
Bacchus Frambozenbier
Bacchus Frambozenbier is a tart, raspberry-flavored beer with a light body and smooth finish.
It has a subtly sweet flavor with hints of chocolate and caramel and an almost wine-like aroma.
I'm a fan of Bacchus Frambozenbier because it's so refreshing and inviting.
This beer is light enough for people to enjoy any time of day yet still full of flavor and complexity.
Plus, you can't beat the beautiful purple color!
---
Cuvee des Jacobins Rouge
Cuvee des Jacobins Rouge is a sour beer aged in oak barrels for 18 months.
It has aromas of cherries, dark fruits, and spice with a complex but balanced tartness.
This is an excellent beer to try if you want something unique.
It has a beautiful brown-ruby color with a distinct and memorable taste that can't be replicated.
---
Kriek Lambic
Kriek Lambic is a traditional Belgian sour beer flavored with cherries.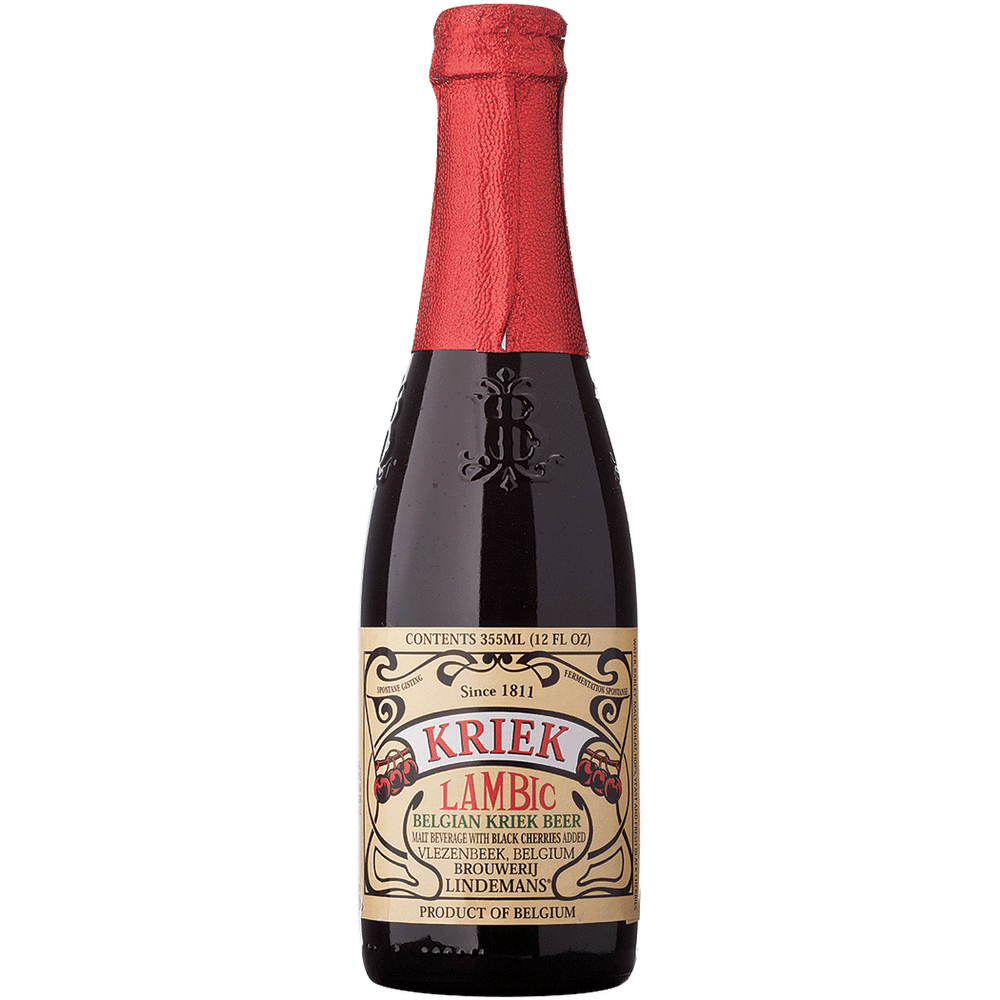 Its tart, fruity taste has hints of oak and wild yeast, making it perfect for those who enjoy sour beers.
I love Kriek Lambic for its dynamic yet soothing flavor and aroma.
It's a great beer that's ideal for starting off your night because you can fully appreciate the flavors if it's your first drink.
---
Bernardus Abt. 12
St. Bernardus Abt. 12 is a dark, robust beer that packs a punch with 10% ABV.
It successfully achieves the perfect balance between bitter and sweet, making it go down easily.
I like this beer for casual daytime sipping, especially when the weather cools down in the fall.
---
Westmalle Trappist Dubbel
Westmalle Trappist Dubbel is a pure, strong Trappist beer.
It has aromas of dark fruits and malt, along with notes of caramel and chocolate.
Westmalle Trappist Dubbel is a great beer in the evening after dinner or when you're looking for something to help you unwind.
It's full of flavor yet still smooth enough to enjoy in moderation.
---
Saison Dupont Farmhouse Ale
The Saison Dupont Farmhouse Ale is brewed in the winter, so we can enjoy it in the summer, and it's the perfect summertime beer indeed!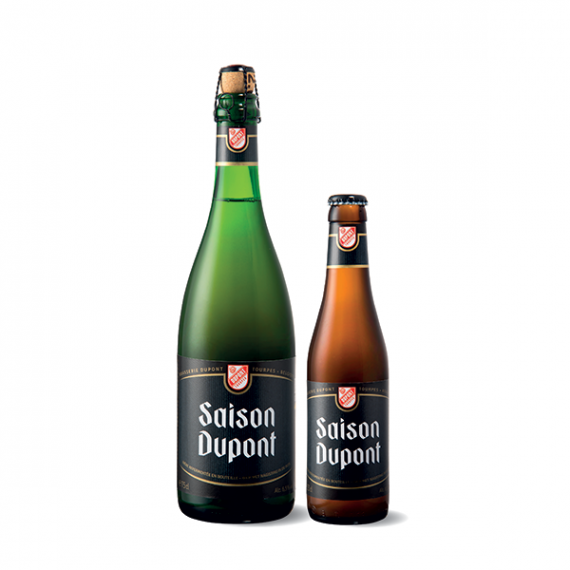 It combines grapefruit and cloves for a sour, spicy kick that's truly revitalizing.
It's also ideal for beer drinkers who don't want any sweetness to their beer while still enjoying a delicious flavor.
---
Orval Trappist Ale
Orval Trappist Ale is a Belgian pale ale that has been bottle-conditioned and aged.
It's complex, with citrus, pepper, and grass aromas and flavors of biscuit, orange zest, and hay.
I love Orval Trappist Ale for its earthy, herbal flavor and the way it finishes with a slight dryness.
---
Corsendonk Pater Noster
Corsendonk Pater Noster is a dark Belgian Dubbel with sweet and fruity aromas, as well as hints of biscuit-like malt.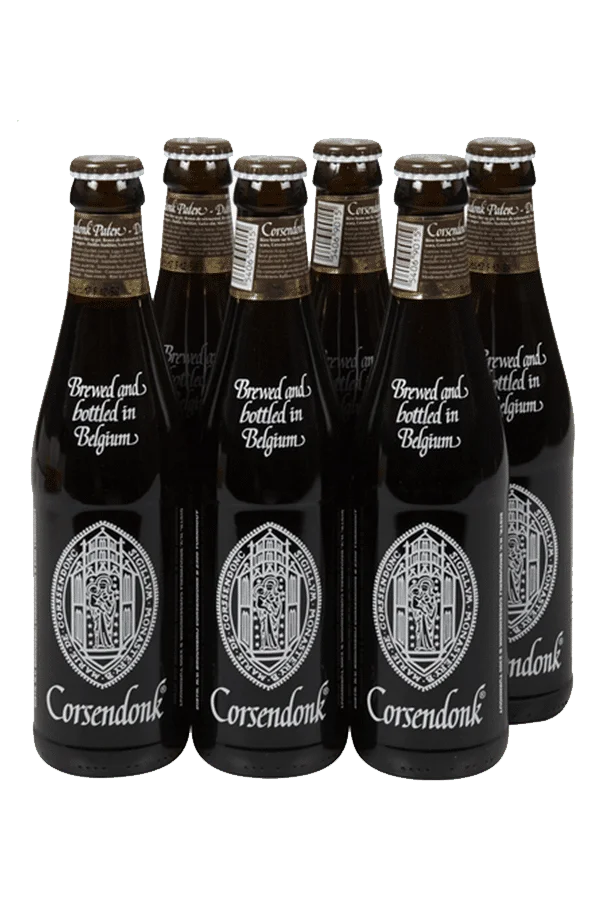 It goes down exceptionally smooth, making it an excellent beer to sip on and enjoy in good company.
I also like that it's not overly sweet and pairs well with food.
---
Blanche De Bruxelles
Blanche De Bruxelles is a Belgian witbier with subtle citrus and spice notes like orange and coriander.
It's a light yet flavorful soft wheat beer, making it an ideal summer beer for those looking for something that'll go down easily and pair well with summertime bites like cheese and fruit.
---
Rodenbach Grand Cru
Rodenbach Grand Cru is a popular Belgian sour beer aged in oak barrels for up to two years.
Its flavor is tart and sour, with hints of cherry, red currant, and sour apple.
This beer is best enjoyed slowly in the evening to savor the complex flavors.
---
Van Steenberge Menapiër
Van Steenberge Menapiër is a classic Belgian beer that mixes tradition with modernity.
This pale ale has aromas of citrus and floral hops.
It's a fantastic choice for those looking for a summertime beer that's more than just a refreshing beverage; it's an experience.
---
Cheers!
As you can see from this list, Belgian beer contains various ingredients.
From spices to fruits, there are so many excellent options.
Which of these Belgian beers will you try first? Let us know in the comments below!
Please drink responsibly, be fully accountable with your alcohol consumption, and show others respect.