Fans of Olive Garden will love these Olive Garden copycat cocktails. These drinks are crafted to complement the rich flavors of Italian cuisine, offering a perfect marriage of taste and ambiance. Olive Garden's cocktail recipes cater to a diverse range of palates. From those who appreciate the offerings at Olive Garden or for anyone looking for a tasty drink, these cocktails promise to elevate any dining experience. With a blend of classic and contemporary flavors, they are designed to delight and inspire, making them a perfect accompaniment to any occasion.
Olive Garden Italian
The Italian margarita has a unique combination of sweet and tart flavors. It's a classic favorite that will take your happy hour to the next level. With its sweet fruit flavors and hints of tequila, this margarita is a great way to start any celebration off on the right note. It's also the perfect drink for brunches with friends or outdoor events where you want to enjoy a cold yet tasty beverage.
View Recipe
---
Olive Garden Blue Hawaiian
The Blue Hawaiian has a tropical blend of pineapple and coconut flavors. Its delightful balance of sweetness, tartness, and rum makes it a great way to escape to a beachy paradise with each sip. This cocktail is perfect for celebrating summer or feeling like you're escaping somewhere exotic, even if you're just sitting at your neighborhood Olive Garden. And, of course, you can always take the recipe with you on your next tropical vacation as well!
View Recipe
---
Olive Garden Italian Rum Punch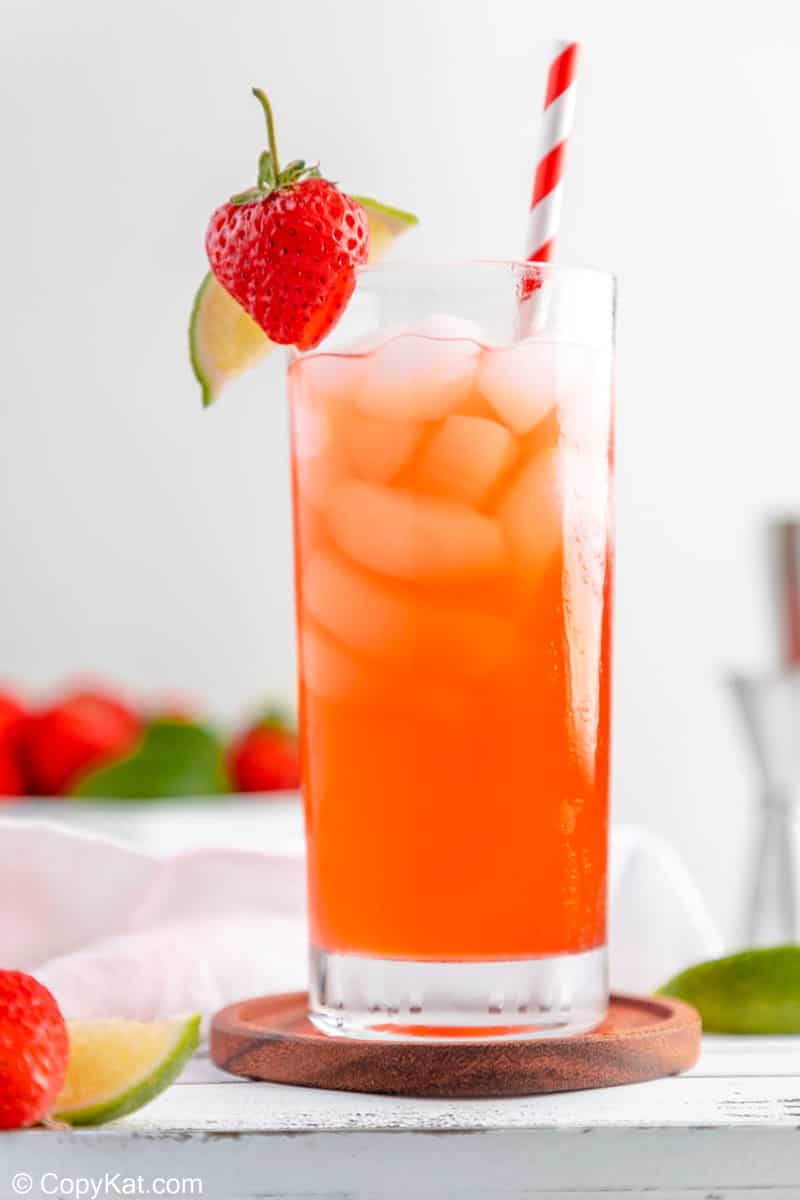 The Italian Rum Punch is a lovely blend of sweet and spicy flavors. Its combination of fruit juices and rum makes for a refreshingly light cocktail that's sure to please any crowd. This punch is perfect for enjoying with friends and family at an Olive Garden or making it yourself for a Sunday brunch gathering.
View Recipe
---
Olive Garden Watermelon Margarita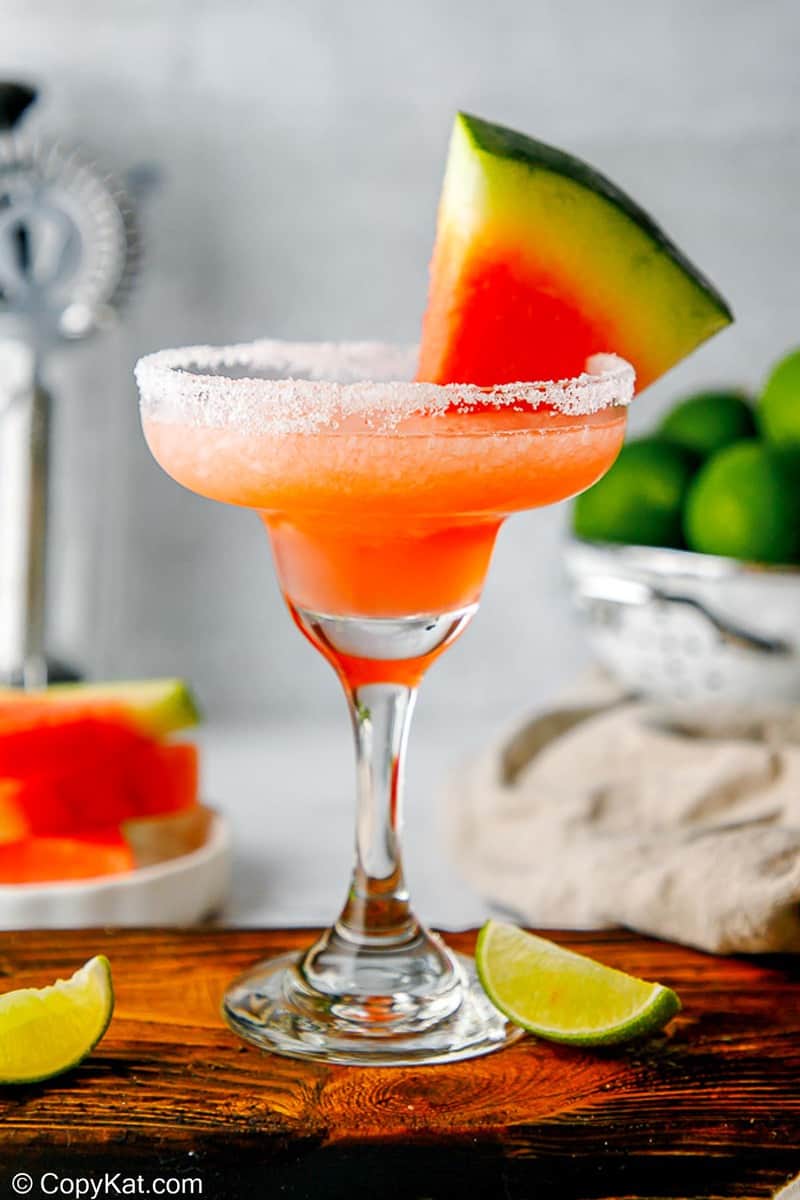 The Watermelon Margarita has an irresistible blend of sweet and sour flavors. It's a delightful combination of tequila, watermelon, and lime that makes the perfect summer cocktail. This margarita is great for sipping at happy hour or anytime you just want to enjoy a refreshing drink.
View Recipe
---
Olive Garden Tuscan Breeze Vodka Cocktail
Olive Garden's Tuscan Breeze Vodka Cocktail is a mouth-watering mix of semi-sweet and tart flavors. This drink combines vodka, lemonade, and other fruit juices for a light and revitalizing cocktail. This one is great for afternoon get-togethers or just enjoying after dinner when you want something fruity but not overly sweet.
View Recipe
---
Olive Garden Venetian Sunset Drink
This Olive Garden Venetian Sunset cocktail is a sweet and fruity concoction that will have your taste buds dancing. With notes of ruby red grapefruit, orange, and cranberry, it's the perfect balance of tart and sweet. I love this cocktail because it's so refreshing and goes well with lighter meals like chicken salads, shrimp cocktails, or even just a plate of cheese and crackers.
View Recipe
---
Olive Garden Limoncello Lemonade
The Olive Garden Limoncello Lemonade is an immaculate drink any time of year, but especially in spring and summer. Packed with classic Italian flavors of limoncello and lemon, it's tart yet sweet and will surely quench any thirst.
View Recipe
---
Olive Garden Peach Iced Tea
The Olive Garden Peach Iced Tea is a classic summertime favorite, ideal for sipping on the patio. It's a delightful blend of sweet peaches and tart tea for a simple yet tasty beverage. I love this cocktail because it's so light and refreshing, perfect for a warm summer day. Try it on its own, or mix it with some extra bourbon or vodka for an extra kick.
View Recipe
---
Olive Garden Italian Rum Punch
I love Italian Rum Punch because it blends together Italian and Caribbean flavors. You usually associate rum with Caribbean islands, while limoncello is an Italian favorite. The combination of these two flavors makes for a truly unique and delicious cocktail experience. This cocktail is best enjoyed with your adult friends and family or as an afternoon pick-me-up on a sunny day.
View Recipe
---
Olive Garden Watermelon Moscato Sangria
Olive Garden's Watermelon Moscato Sangria is like a summer day in a glass. The sweet, juicy watermelon perfectly complements the crisp, light Moscato and adds a bit of tartness from the lemon-lime soda. I appreciate this cocktail for its refreshing combination of flavors that make it the perfect drink for BBQ or a summer picnic.
View Recipe
---
Berry Sangria
If you're looking for a fruity and delicious sangria, look no further than the Berry Sangria from Olive Garden. Tart raspberries and sweet strawberries combine with the boldness of red wine to create a unique and flavorful drink. This cocktail is great for any occasion, whether you're celebrating a special event or just unwinding with friends. Try it at your next get-together!
View Recipe
---
Green Apple Sangria
This Green Apple Sangria from Olive Garden is perfect for anyone looking to try something a bit unique. Sweet apples, tart cranberries, and bright limes combine in this green elixir for a truly delicious drink. I love this cocktail because it's incredibly smooth, even despite its semi-tart bit. I recommend it for cooler summer nights or for a special occasion.
View Recipe
---
12 Olive Garden Cocktail Recipes
Our absolute favorite cocktails inspired by Olive Garden.
Instructions
Pick your favorite recipe
Gather all the needed ingredients
Prep an olive garden cocktail in less than 5 minutes
Please drink responsibly, be fully accountable with your alcohol consumption, and show others respect.