Casamigos cocktails are all about bringing the laid-back, fun vibes of the tropics right to your glass. Whether you're sipping by the pool or hosting a relaxed get-together with friends, these cocktails are perfect for anyone who loves to kick back and unwind with a delicious drink in hand. With a focus on easy, breezy recipes that pack a punch of flavor, casamigos cocktails are ideal for those who appreciate the art of mixology without the fuss.
From tangy citrus blends to smooth, smoky concoctions, there's a casamigos cocktail for every taste bud. So, if you're someone who enjoys the thrill of experimenting with new flavors and loves to indulge in a bit of cocktail creativity, you're in for a treat!
Casamigos Margarita
The Casamigos Margarita is a classic, simple shaken margarita. All you need is fresh lime juice, your favorite orange liqueur, and Casamigos Tequila Reposado or Tequila Blanco. The Casamigos margarita is tangy, sweet, salty, and something your friends will love you for!
View Recipe
---
Paloma
The Paloma is my favorite Casamigos cocktail. I love the combination of tequila, lime juice, and grapefruit soda. It's sweet, tart, and elegant but also approachable and fun. This recipe uses Casamigos Tequila Reposado or Blanco and Jarritos. If you can't find Jarritos or don't like the bubbles, grapefruit juice is an excellent, non-carbonated substitute.
View Recipe
---
Danny Ocean Cocktail
Named after one of George Clooney's iconic film characters, the Danny Ocean Cocktail is a refreshing, sweet, citrusy cocktail easily made in a shaker. The Danny Ocean features Casamigos Reposado, maraschino liqueur, lemon juice, pink grapefruit juice, and agave nectar. Serve instead of lemonade at your next grown-ups' picnic!
View Recipe
---
Casamigos Guava Ginger Cocktail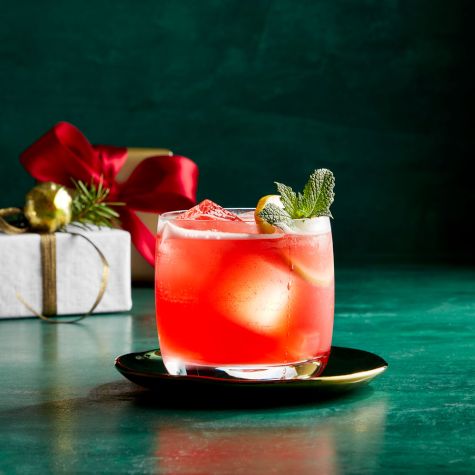 I love the Casamigos Guava Ginger Cocktail because it brings me to a warm tropical island, no matter what it looks like outside. Since it uses the Casamigos Guava Ginger Cocktail mix, along with their Tequila Reposado drink, you don't need to wait for seasonal fruit to indulge in this sweet, tart, and tangy delight.
View Recipe
---
House of Friends
Whether you are making this for your favorite people or yourself, the House of Friends is an herbaceous take on the classic margarita. Featuring Casamigos Tequila Blanco, yellow Chartreuse, Contrieu, lime juice, agave nectar, and garnished with grated nutmeg, this complex, herbal, floral cocktail is a sophisticated indulgence.
View Recipe
---
House Skinny Margarita
I don't always want a sugar bomb of a margarita, and the 100-calorie House Skinny is perfect when I want a simple, refreshing margarita. You only need Casamigos Tequila Blanco, fresh lime juice, and sparkling spring water. I love sipping this solo, but it's easy to multiply the recipe for a Taco Tuesday Girls' Night In.
View Recipe
---
Kentucky Rain Cocktail
The evocatively named Kentucky Rain features Casamigos Blanco, Blue Curacao, Sierra Mist, and a Casamigos-infused maraschino cherry! The drink hails from the August Irish Pub in Kentucky. The blue color makes it a fun drink to prepare for friends, but the subtle bitter and sweet notes are all about sophistication and refinement.
View Recipe
---
Cleo
The Cleo uses Casamigos Blanco, lime juice, and dragon fruit syrup, which gives it a deep fruity flavor with a twist. Though simple to mix, the dragon fruit syrup takes extra time to prepare and includes ingredients you'll have to specialty shop for, like dragon fruit powder, dried hibiscus leaves, and malic acid.
View Recipe
---
8 Casamigos Cocktail Recipes
Indulge in the art of mixology with our tantalizing Casamigos cocktail creations.
Ingredients
Instructions
Pick your favorite recipe
Gather all the needed ingredients
Prep a casamigos cocktail in less than 5 minutes
Please drink responsibly, be fully accountable with your alcohol consumption, and show others respect.