Falernum cocktails offer a wide range of flavors, making them a great choice for parties and other events.
While you can enjoy these cocktails year-round, they are especially refreshing during the warmer months.
They are often served over ice and garnished with citrus or fresh herbs.
Whether you're looking for sweet or sour drinks, the following list features some of the best falernum cocktails that are worth trying out.
Best Falernum Cocktails
Zombie
Zombie cocktail is a popular tropical drink known for its intense and fruity flavor. It typically contains a mixture of dark, overproof, and gold rums, fruit juices, falernum syrups, and a hint of absinthe or grenadine for added depth.
When drinking a Zombie cocktail, you can expect to taste a blend of sweet and sour flavors, with a noticeable kick from the alcohol.
---
Saturn Cocktail
A Saturn Cocktail combines gin, passion fruit syrup, lemon juice, and falernum. It tasted tropical and fruity, with a tangy and slightly sour kick of lemon juice.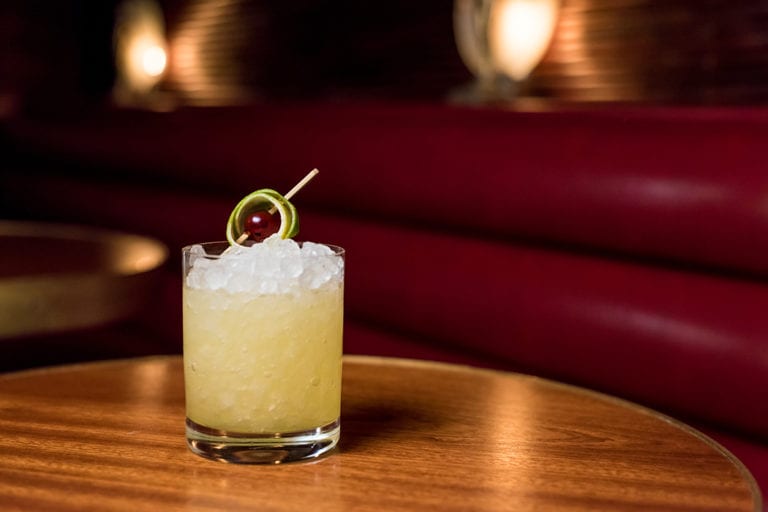 The gin gives it a subtle herbal note, and the falernum adds a spicy, clove-like flavor. It is a refreshing and flavorful drink that can be enjoyed on a warm day or as a cocktail hour choice.
---
Chartreuse Swizzle
Chartreuse Swizzle is a refreshing cocktail made with green Chartreuse, lime juice, pineapple juice, falernum syrup, and ice. It has a bright and citrusy flavor balanced by the sweetness of the falernum syrup.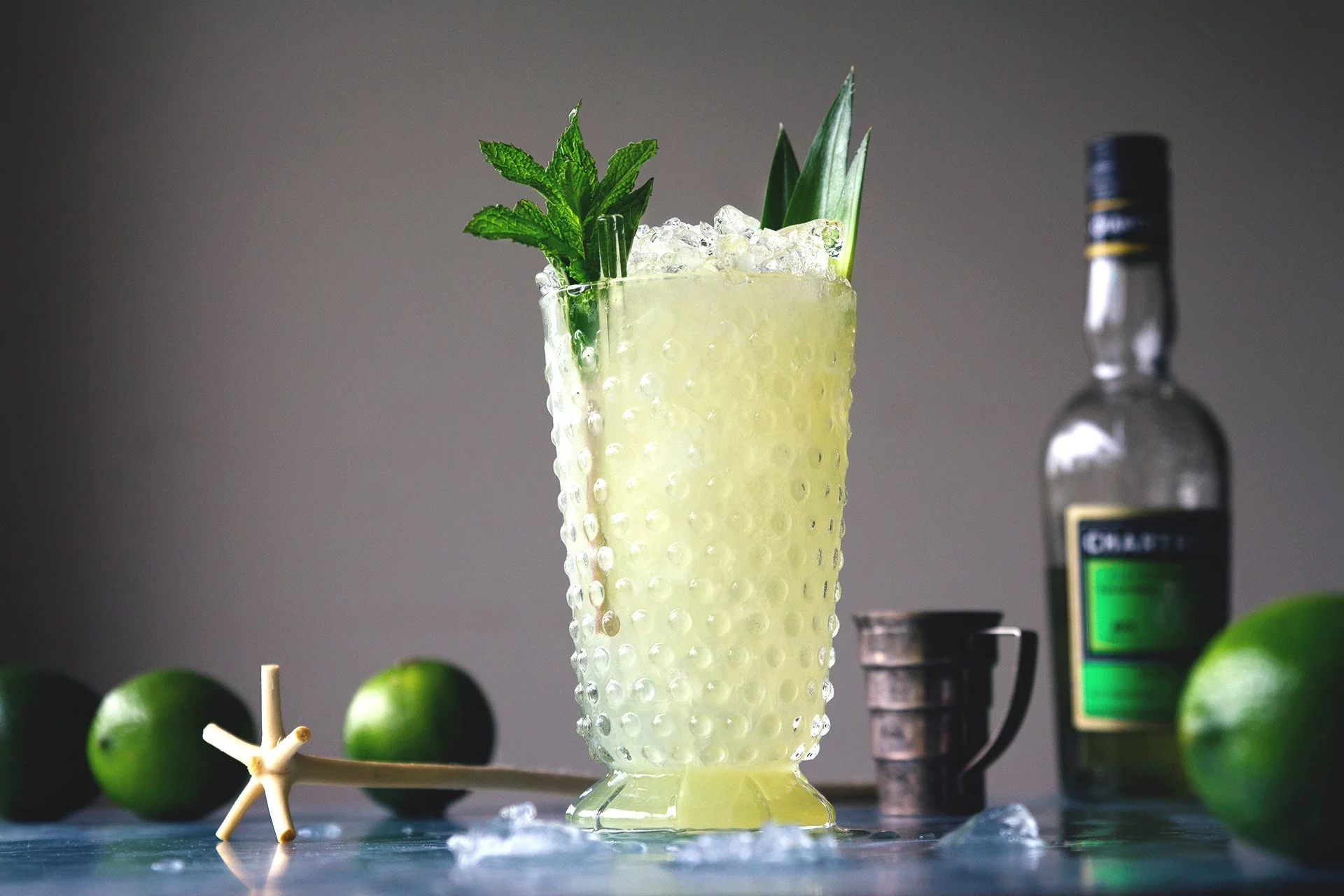 The herbal notes of the Chartreuse add a complex depth of flavor to the drink, and the crushed ice gives it a satisfying texture.
---
Spicy Dead Lady Cocktail
A Spicy Dead Lady cocktail brings the heat. It features tequila or mezcal combined with lime juice, agave nectar, and muddled jalapeño.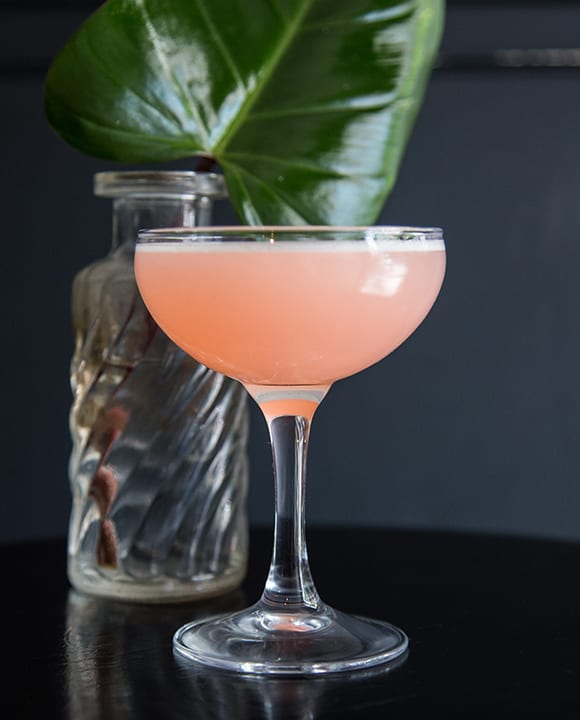 It is tangy, sweet, and spicy, with a smoky undertone from tequila. In addition, the heat from the jalapeño and chili rim provides a lingering burn on the tongue.
---
Succulent Blood Cocktail
Succulent Blood cocktail got its name from agave, which belongs to succulent plants, and the other key ingredient, blood orange juice.
It is a delicious drink that also includes flavors of rum, lime, and ginger. Its taste is sweet and tangy, with a hint of spiciness from the ginger.
The rum adds a subtle warmth to this drink, while the lime juice adds some tartness.
---
Barbados Cocktail
Barbados cocktail is a mixture of rum, lime juice, and Velvet Falernum which gives it a sweet and slightly spicy taste. Moreover, falernum syrup delivers notes of almond, ginger, and clove.
Completing this dreamy cocktail is the rum which provides a warming, boozy kick. It is a flavorful cocktail perfect for sipping while relaxing with friends.
---
Wicked Wahine
This Wicked Wahine recipe adds summertime ingredients to the widely popular Tiki cocktail. The resulting mix offers a tropical and fruity drink ideal for sipping on a hot day.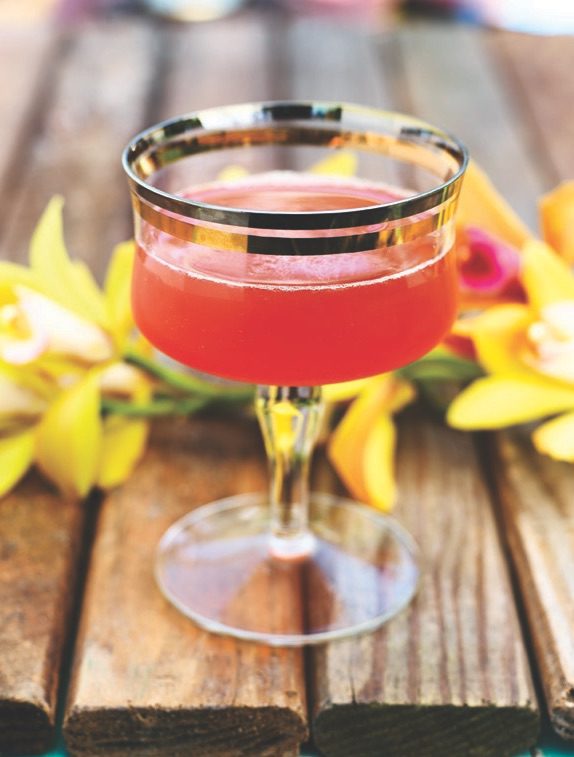 It has a sweet and tangy taste. In addition, the rum adds a slight kick and depth to the flavor profile.
---
Captain Ron
Captain Ron is a tropical cocktail typically made with rum, pineapple juice, lime juice, and coconut cream. This drink has a sweet, tangy flavor that is perfect for a sunny beach day.
The rum delivers subtle warmth and depth, while the coconut cream gives the drink a rich, creamy texture.
---
Getaway Car
The Getaway Car cocktail is a citrusy drink with a hint of sweetness. It's a mixture of gin, Campari, grapefruit juice, and simple syrup, shaken and served over ice with a grapefruit twist.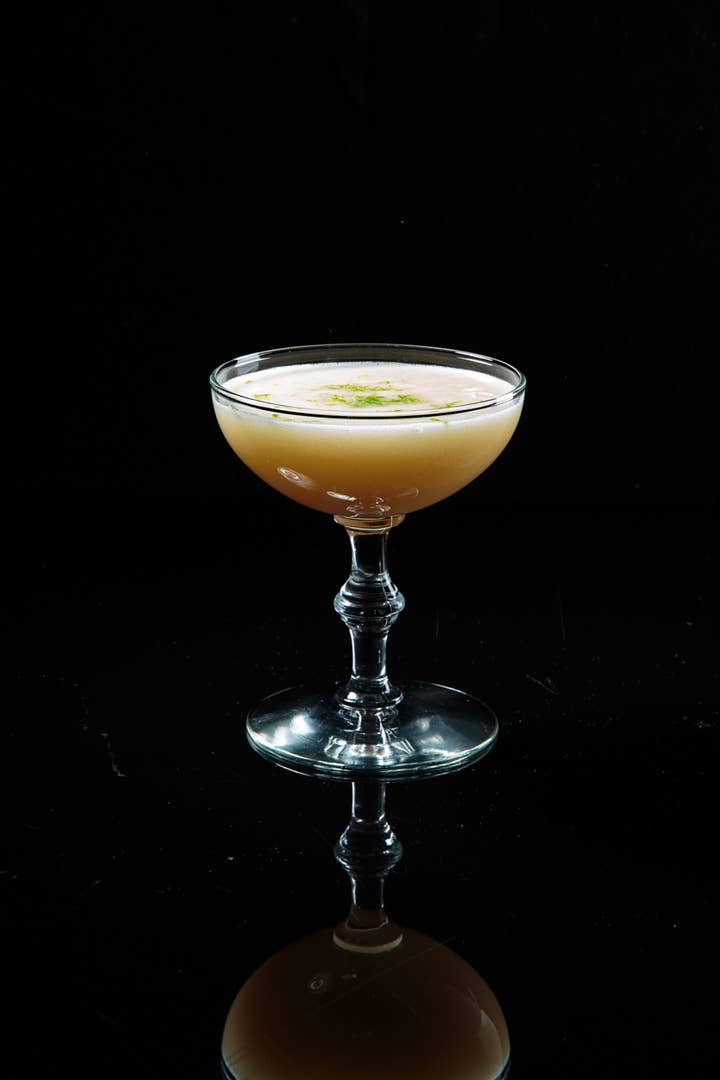 The bitter Campari, tart grapefruit juice, and botanical gin create a well-balanced and complex flavor. As it's a bright and flavorful drink, it's perfect for summer nights with friends.
---
The Ninth Ward
The Ninth Ward is a classic cocktail consisting of rye whiskey, pineapple juice, lime juice, ginger syrup, and a dash of Peychaud's bitters.
It has a refreshing and citrusy flavor with a slight spiciness from the falernum syrup. The pineapple juice's sweetness balances the rye whiskey's boldness, creating a well-rounded flavor profile perfect for any occasion.
---
Landing Gear Fizz
Landing Gear Fizz is a refreshing cocktail with a bright and citrusy flavor. It has a tartness from the lemon juice and sweetness from the simple syrup.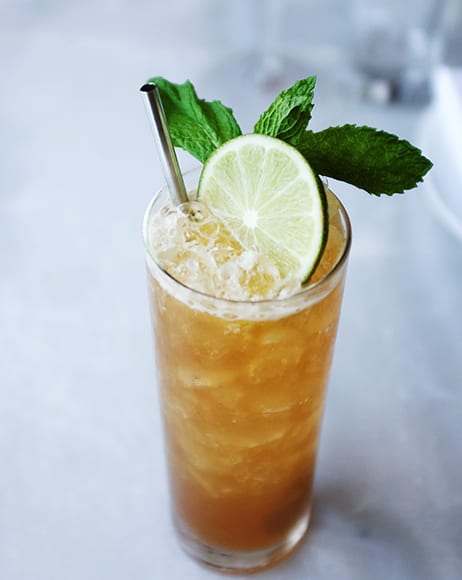 The orange liqueur adds a hint of fruitiness and complexity. And the gin provides a botanical undertone. It is an excellent drink for relaxation during the summer season.
---
The Usual Suspects Cocktail
The Usual Suspects Cocktail is a classic cocktail with rum, simple syrup, fresh lime and pineapple juice, Velvet falernum, and club soda.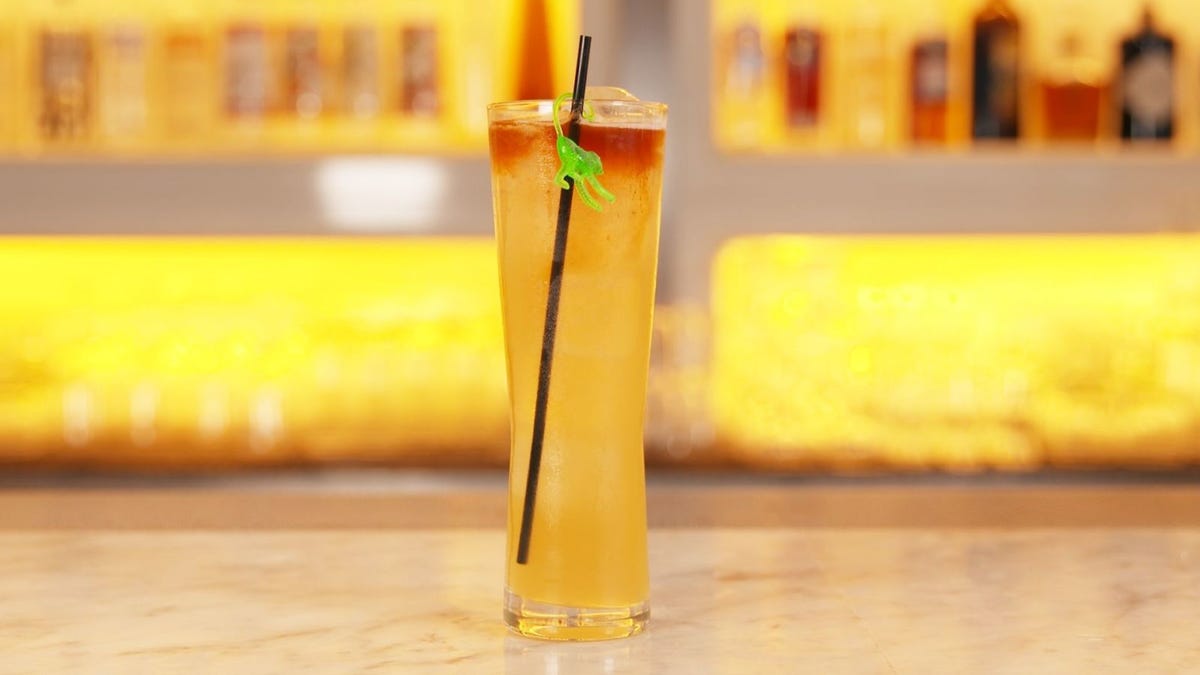 It has a light sweet taste with a subtle floral flavor. The fruit juices add a tangy, citrusy note that balances the sweetness of the liqueurs.
The rum provides a smooth, herbal backdrop, making it a pleasant drink to enjoy on your own or in good company.
---
Velvet Sea
Velvet Sea is a tropical drink made with rum, Velvet Falernum, pineapple juice, lime juice, and dashes of Angostura bitters.
It is a refreshing, creamy drink with a sweet, tangy flavor and a subtle kick of alcohol from the rum.
The pineapple and lime juice provide a balanced sweetness and acidity, making it a perfect drink for those who love tropical flavors.
---
Dad-hattan
The Dad-hattan cocktail consists of bourbon whiskey, sweet vermouth, bitters, velvet Falernum, and maraschino liqueur.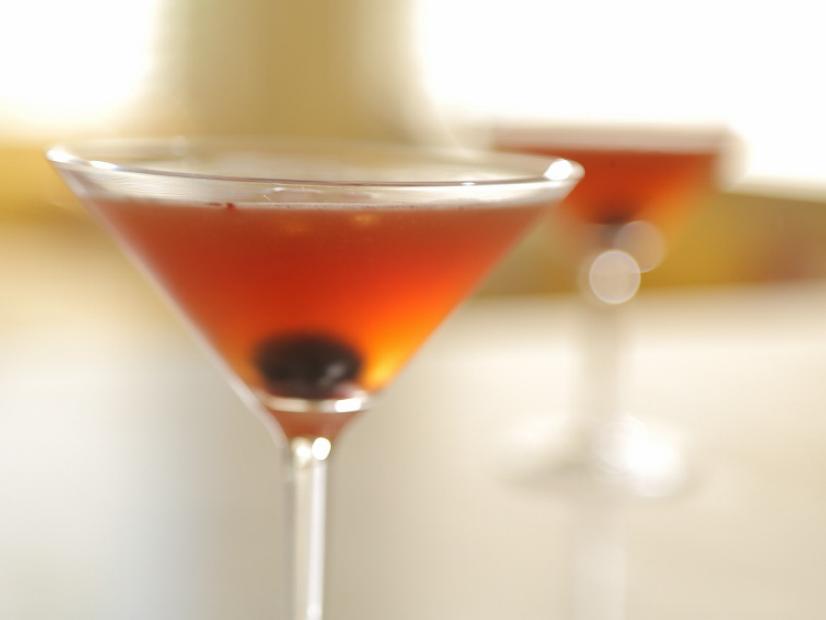 The whiskey provides a spicy kick that balances out the sweetness of Vermont and liqueur. It has a bold, robust flavor with a slightly sweet and fizzy finish.
It's a fun and refreshing take on a classic cocktail that's perfect for any occasion.
---
The Irish
The Irish Cocktail is a classic cocktail typically consisting of Irish whiskey and sweet vermouth.
It has a bold and robust flavor profile, with the whiskey providing a strong, smoky, and slightly sweet taste, while the vermouth adds a subtle herbal and floral note, and the bitters add complexity and depth.
The taste is smooth, sophisticated, and perfect for sipping on a chilly evening.
---
Bermuda Punch
Bermuda Punch is a refreshing cocktail that consists of a blend of dark rum and fruit juices. This delicious and refreshing cocktail is perfect for sipping on a hot summer day.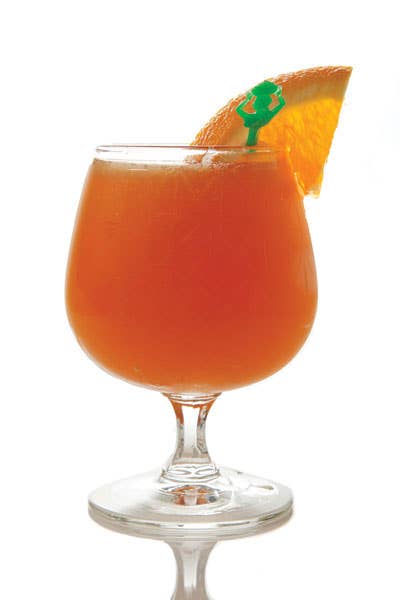 It has a sweet and fruity taste with a strong rum kick. Combining dark rum and fruit juices creates a complex, tangy, tropical flavor profile.
---
Rum Swizzle Cocktail
Rum Swizzle is a classic cocktail with dark rum, fresh lime, pineapple, and falernum. It has a refreshing and tropical taste, with the pineapple juice's sweetness balancing out the lime juice's tartness.
The dark rum adds depth and complexity to the drink, while the falernum provides subtle spiciness and sophistication– a perfect drink for warm weather.
---
Apple Falernum Cocktail
The Apple Falernum Cocktail is a delicious and refreshing drink combining apple, lime, and falernum flavors with a spirit like rum or vodka, resulting in a sweet and tangy beverage with a warm and spicy finish from the falernum syrup.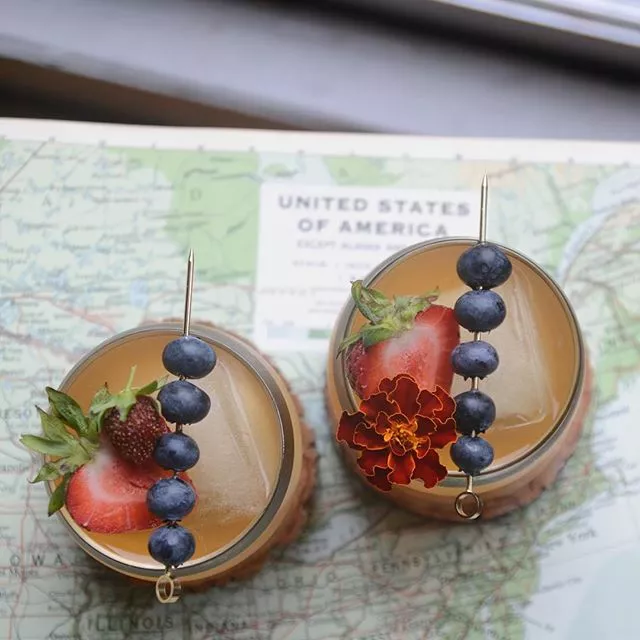 It is a unique, flavorful drink well-suited to warmer weather you can enjoy indoors and outdoors.
---
Cheers!
Falernum cocktails are a great way to enjoy a delicious and unique drink.
From offering new spins on popular classics to introducing all manner of fruity flavors and more, these recipes showcase how diverse and exciting falernum cocktails are.
Once you've satisfied your taste buds with some of the listed falernum cocktails, let us know in the comments below which recipe impressed you the most.
18 Falernum Cocktail Recipes
Ingredients
Instructions
Pick your favorite recipe
Gather all the needed ingredients
Prep a tasty cocktail in less than 5 minutes
Please drink responsibly, be fully accountable with your alcohol consumption, and show others respect.