Cocktails with coconut water bring a refreshing and tropical twist to the world of mixology. Whether you're a beach lover, a fan of exotic flavors, or simply someone who enjoys a laid-back, island-inspired vibe, these cocktails are sure to tantalize your taste buds. Coconut water, with its subtly sweet and nutty undertones, adds a unique dimension to mixed drinks, making them perfect for sipping on a hot summer day or whenever you're in the mood for a taste of the tropics.
Whether you prefer classic concoctions or innovative, contemporary blends, there's a coconut water cocktail out there for everyone. So, kick back, relax, and get ready to elevate your cocktail experience with a splash of coconut water!
Caribeno Cocktail
If you wish your daiquiris were taller and hailed from San Francisco, try the Caribeno cocktail. This tropical cocktail with coconut water combines lime juice and simple syrup with white rum and coconut water. This light and refreshing cocktail helps transport you to a tropical beach wherever you are.
View Recipe
---
Coconut-Water Vodka Cocktail
Low-calorie vodka combines with coconut water for this diet-friendly cocktail with coconut water. This simple cocktail is whipped up in a flash, using only vodka, ice, and coconut water. Top with an optional orange garnish for a citrusy pop of flavor. Reach for this easy mixed drink on a hot summer day or after a round of golf.
View Recipe
---
Gin and Coconut Water
This spicy cocktail borrows some ideas from a Moscow Mule for this complex-tasting cocktail. Use ginger juice and lime juice for this cocktail with coconut water, adding gin for liquor. Gently stir this cocktail and enjoy the layers of sweet, bitter, herbaceous, and nutty tastes within this deceptively complicated drink.
View Recipe
---
Coconut Water Mojito with Basil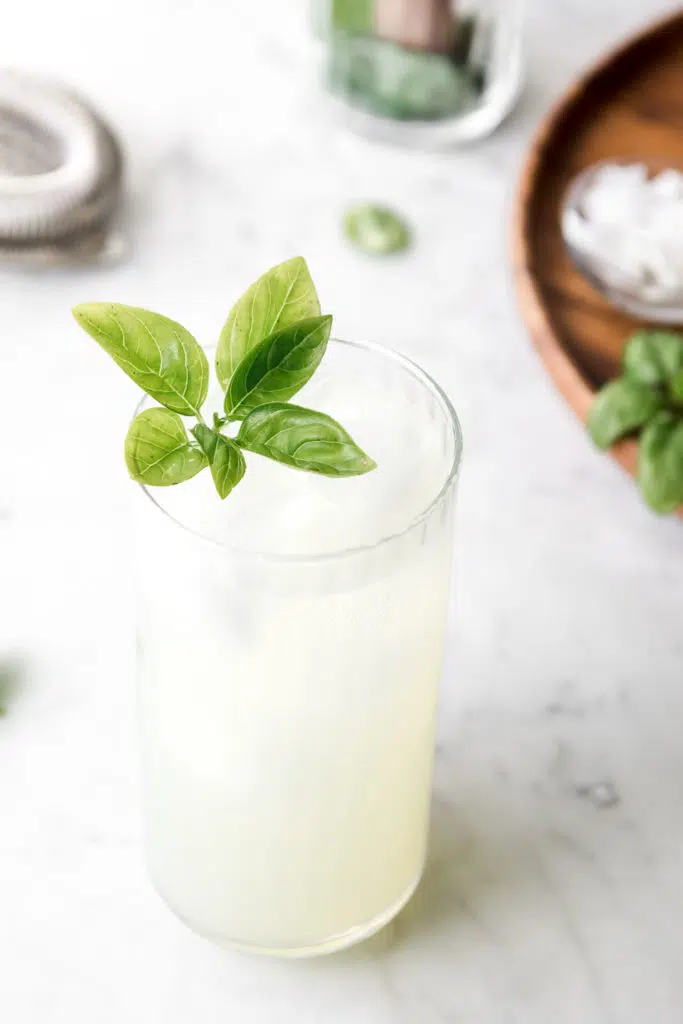 Mojitos remain one of the most popular cocktails to drink poolside or evoke beachy vibes wherever you go. Generous amounts of basil replace the classic mint in this mojito, adding coconut water instead of seltzer. Rum keeps this mixed drink reminiscent of a mojito, with none of the too-sweet reputation of this umbrella drink.
View Recipe
---
Cucumber-Coconut Margarita Cocktail
The refreshing flavors of cucumber and coconut elevate the traditional sweet and citrusy margarita. Choose silver tequila for this cocktail with coconut water, as well as fresh lime juice, simple syrup, and cucumber for garnish. Reach for this cocktail during warm weather or as a tummy-settling after-dinner drink.
View Recipe
---
Rum and Coconut Water
The name of this cocktail with coconut water indicates that this recipe is as simple as it gets. Combine twice as much coconut water as rum in a chilled glass, and enjoy. When the weather is so hot you can't think of a complicated cocktail recipe, a straightforward rum and coconut water satisfies every time.
View Recipe
---
Strawberry Coconut Water Lemonade
This cocktail with coconut water tastes equally delicious as a cocktail or alcohol-free mocktail. Make this recipe for a crowd, starting with a traditional lemonade recipe. Add fresh strawberries for a beautiful and delicious garnish for the kids or strawberry vodka for an adult kick. Sparkling water brings effervescence to this refreshing drink.
View Recipe
---
Pink Coconut Water Cosmopolitan
Carrie Bradshaw wishes she would have known about this light and yummy Pink Coconut Water Cosmopolitan during the height of Sex and the City. This recipe sticks closely to the flavors of the original, adding coconut water to the traditional cranberry juice, lime juice, vodka, and orange liqueur combination.
View Recipe
---
Coconut Lemon Sour Party Pitcher
This Coconut Lemon Sour Party Pitcher delivers a tart and delicious coconut water cocktail for a crowd. Combine freshly-squeezed lemon juice and unsweetened coconut water in a pitcher for this party-ready recipe. Add simple syrup and vodka for this straightforward and delicious cocktail with coconut water.
View Recipe
---
Coconut Gin and Tonics
Gin and tonic remains one of the most popular classic cocktails for any occasion. If you are looking for a light and tasty poolside drink or a great way to begin a multi-course dinner, Coconut Gin and Tonics are the way to go. Add coconut water and tonic water for a diet-friendly cocktail big on subtle flavors.
View Recipe
---
Coco Loco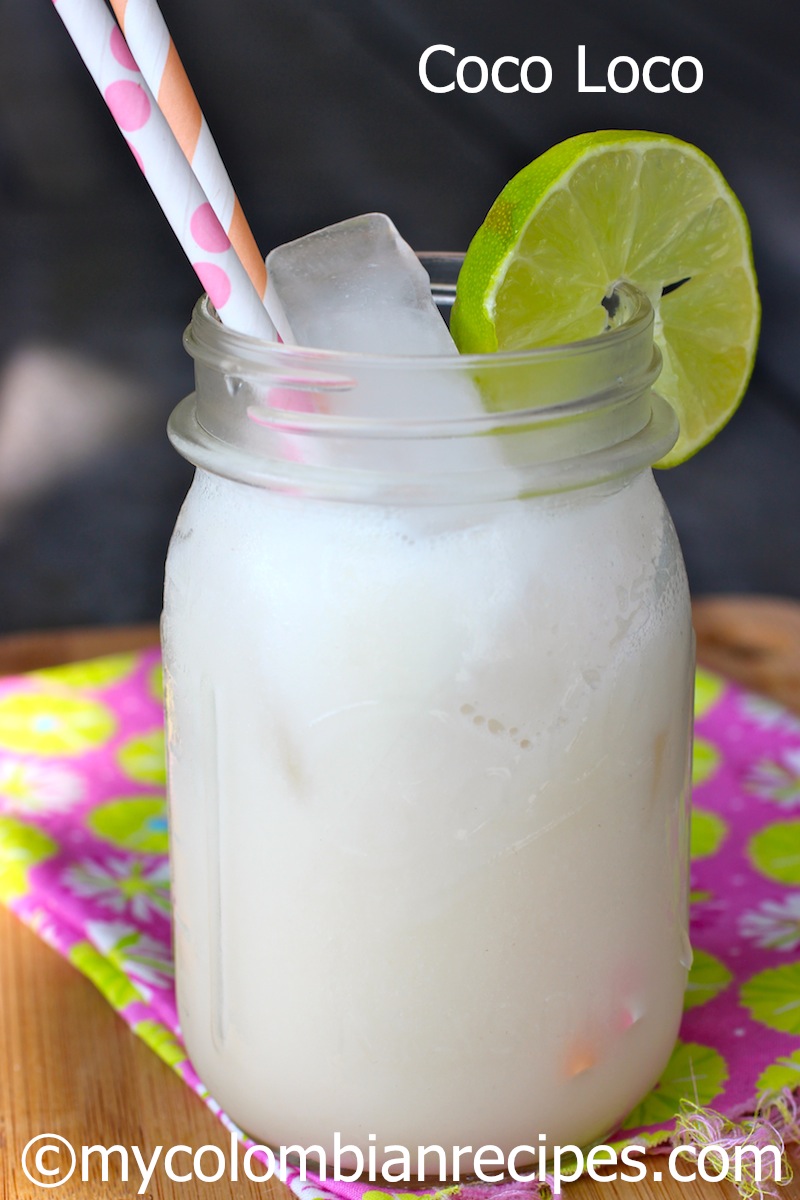 Cream of coconut and coconut water turn up the coconut flavors in this cocktail with coconut water. This blended cocktail makes any occasion feel like a party! The addition of both tequila and vodka and rum doesn't hurt either. Lime juice provides a zesty balance to this cocktail recipe for a crowd.
View Recipe
---
Pineapple Lime Coconut Water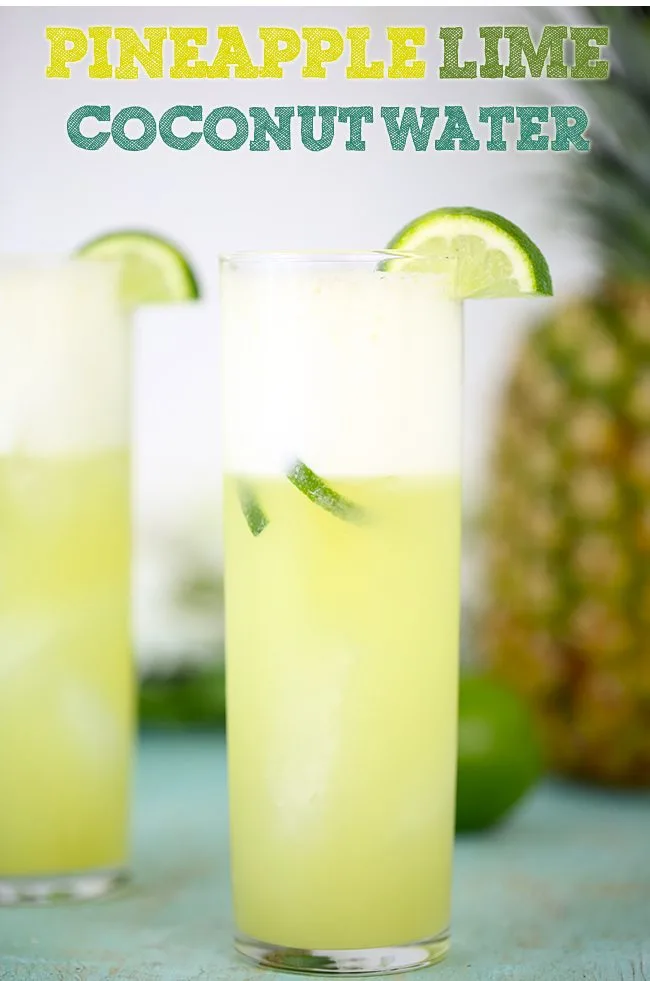 Surprisingly pineapple finally joins the list of ingredients for these cocktails with coconut water. This tropical favorite pairs beautifully with lime juice in this tart and sweet pitcher-sized cocktail. Blend all ingredients together for this tasty mocktail, or add your liquor of choice to turn the recipe into a party.
View Recipe
---
12 Coconut Water Cocktail Recipes
Unleash the tropical vibes with coconut water cocktails.
Instructions
Pick your favorite recipe
Gather all the needed ingredients
Prep a coconut water cocktail in less than 5 minutes
Please drink responsibly, be fully accountable with your alcohol consumption, and show others respect.