Get ready to ignite your taste buds with the electrifying passion fruit rum cocktails! In this tropical paradise, the air is alive with the irresistible aroma of exotic passion fruit.
It's the perfect moment to indulge in a sip of pure delight—a passion fruit rum cocktail. With each sip, the tangy sweetness dances on your palate, transporting you to a world of pure bliss. So, whether you're soaking up the sun or dancing under the stars, let the passion fruit rum cocktails be your spirited companions on this unforgettable journey. Cheers to a tantalizing tropical escape!
Passion Fruit Daiquiri
Experience the zesty and tropical fusion of tangy passion fruit and smooth rum in this vibrant cocktail. Served ice-cold, its tart and fruity profile delivers a burst of sunshine with every sip. Perfect for a beachside rendezvous or poolside lounging, this cocktail showcases the harmonious marriage of passion fruit's boldness and rum's velvety allure. Indulge in its stimulating flavors and let the tropical vibes transport you to paradise.
View Recipe
---
Passion Fruit Mojito
Prepare for a Caribbean delight with this satisfying twist on a classic. The tangy sweetness of passion fruit intertwines with the alluring freshness of mint and the crispness of rum. Basking in the chill of crushed ice, its lively and vibrant flavors make it an ideal companion for summer gatherings or lively cocktail nights. Let the combination of fruity and herbal notes dance on your palate as you savor this delightful concoction.
View Recipe
---
Passion Fruit Dark and Stormy
Brace yourself for a storm of flavors with this bold and bittersweet cocktail. The tropical tang of passion fruit blends harmoniously with the depth of dark rum and the spicy kick of ginger beer. Encased in a frosty embrace, it's the perfect choice for adventurous spirits seeking a unique taste experience. Enjoy it during lively evening soirées or as a captivating nightcap that sets itself apart from the crowd.
View Recipe
---
Mint and Passion Fruit Rum Punch Cocktail
Immerse yourself in the enchanting world of this rum punch cocktail where the crowd-pleasing essence of mint entwines with the tropical allure of passion fruit. The balanced sweetness of the fruit combines with the smoothness of rum, creating a symphony of flavors. Serenaded by shimmering ice with a mint sprig garnish, it's a crowd-pleasing cocktail that can elevate any occasion. Enjoy its enlivening notes and let it transport you to a state of pure bliss.
View Recipe
---
Bittersweet Love Bird
Fall head over heels for the intriguing combination of bittersweet flavors in this unique cocktail. Passion fruit's tartness is enhanced by the bitter notes of Campari, while the rum adds a smooth and velvety touch. Embracing the coolness of ice, it's a romantic cocktail perfect for intimate moments or Valentine's Day celebrations. Get ready to be captivated by its complex yet harmonious taste, setting your taste buds aflutter with every sip.
View Recipe
---
Passionfruit Swizzle Cocktail
Get ready for a whirlwind of tropical goodness in this bright swizzle cocktail. The bold and tangy essence of passion fruit takes center stage, complemented by a medley of tropical flavors. Presented atop a bed of crushed ice, its vibrant and soothing profile makes it an excellent choice for outdoor summer parties or lively gatherings. Let the swizzle magic mix the flavors together as you enjoy this delightful concoction.
View Recipe
---
Passionfruit Coconut Rum Punch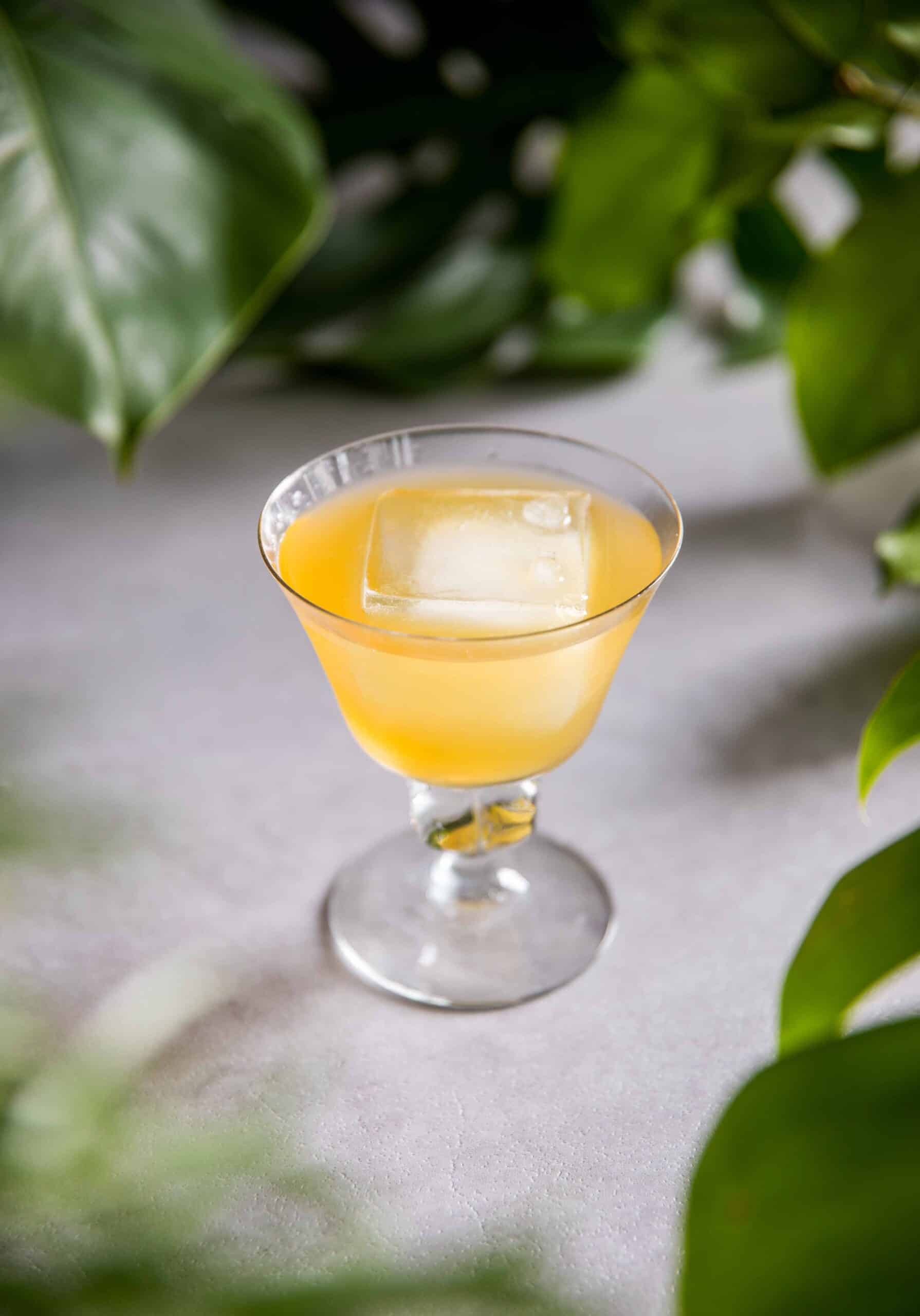 Indulge in a taste of paradise with this luscious blend of passion fruit, creamy coconut, and rum. Adorned with glistening ice, it's like a tropical vacation in a glass, with each sip transporting you to a sun-soaked beach. Best enjoyed during warm summer days or as a getaway from the winter blues, this rum punch is a crowd-pleaser that stands out from the rest.
View Recipe
---
Passion Fruit Mai Tai
Embark on a journey to the tropics with this exotic and irresistible cocktail. The tangy-sweet passion fruit dances harmoniously with the citrusy punch of lime and the richness of rum. Delightful when well-chilled over crushed ice and garnished with a pineapple wedge, it's the ultimate beachside sipper. Enjoy it during summer barbecues or when you want to unleash your inner island explorer.
View Recipe
---
Malibu Passion Fruit Bay Breeze
Immerse yourself in a burst of tropical flavors with this enticing cocktail. The vibrant tang of passion fruit meets the lusciousness of Malibu rum in a delightful blend. Delivered over ice and topped with cranberry and pineapple juice, it's a refreshing and fruity concoction that's perfect for beach parties, backyard gatherings, or whenever you want to feel like you're on vacation.
View Recipe
---
Hawaiian New Year's Cocktail
Toast to new beginnings with this celebratory cocktail that combines the exotic allure of passion fruit with the freshness of citrus and the vibrancy of rum. Offered over ice, it's a delightful drink to ring in the new year or any special occasion. Let the tropical flavors transport you to the Hawaiian islands as you raise a glass and cheers to a bright future.
View Recipe
---
10 Passion Fruit Rum Cocktail Recipes
Ingredients
Instructions
Pick your favorite recipe
Gather all the needed ingredients
Prep a tasty cocktail in less than 5 minutes
Please drink responsibly, be fully accountable with your alcohol consumption, and show others respect.