Peppermint schnapps cocktails are a delicious and festive way to incorporate the cool and refreshing flavor of peppermint into mixed drinks. Peppermint schnapps is a type of liqueur that is made from peppermint extract and has a distinct minty flavor that's perfect for the holiday season. These cocktails are made with peppermint schnapps as a base, which gives them a unique and refreshing flavor that's perfect for any occasion.
If you enjoy exploring new spirits and trying out different cocktail recipes, then peppermint schnapps cocktails are definitely worth trying. They're perfect for anyone who loves the taste of mint and enjoys a drink that's both cool and refreshing. Whether you prefer a classic cocktail with a peppermint twist or a more complex drink featuring fresh herbs and spices, there's a peppermint schnapps cocktail recipe out there to suit your taste.
Peppermint White Russian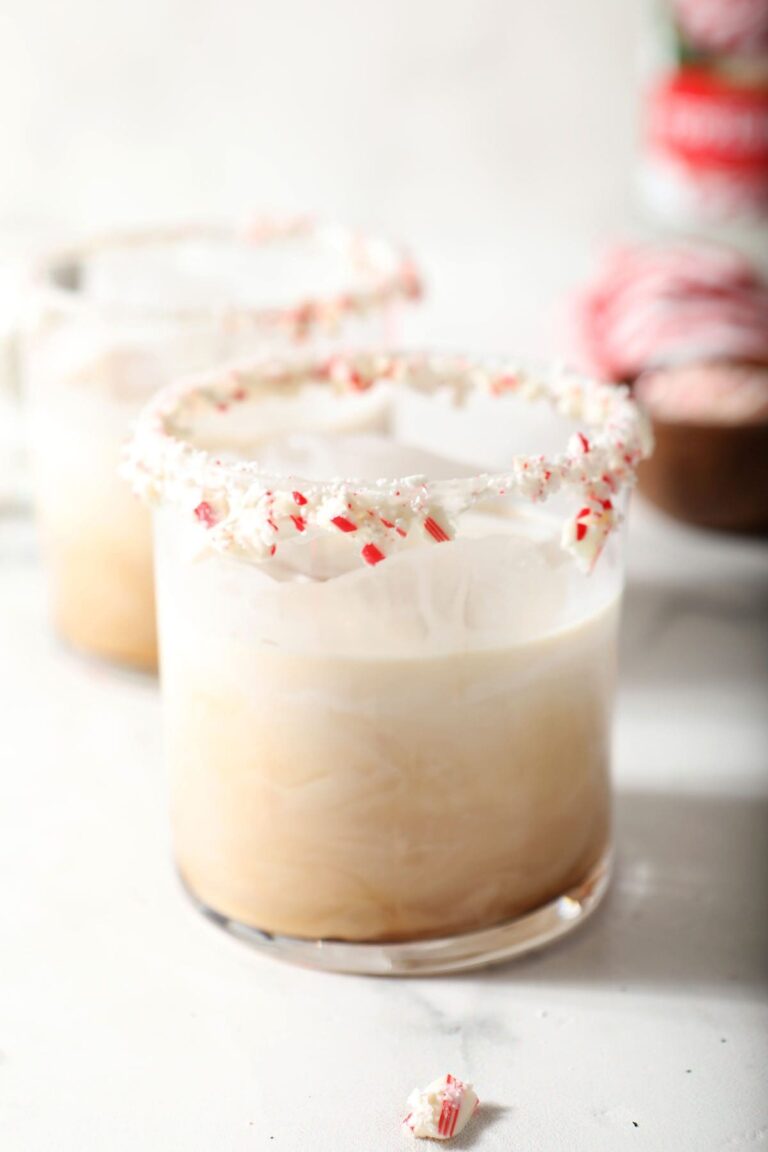 This is a quick and easy cocktail. A new twist on a classic recipe makes this the perfect holiday drink for any occasion. If you're a fan of the sweet, creamy qualities of a White Russian, you'll likely enjoy this beverage. Peppermint schnapps, coffee liqueur, and some cream are all you need. For a festive touch, you can add crushed peppermint to the rim.
View Recipe
---
Merry Mint Peppermint Schnapps Cocktail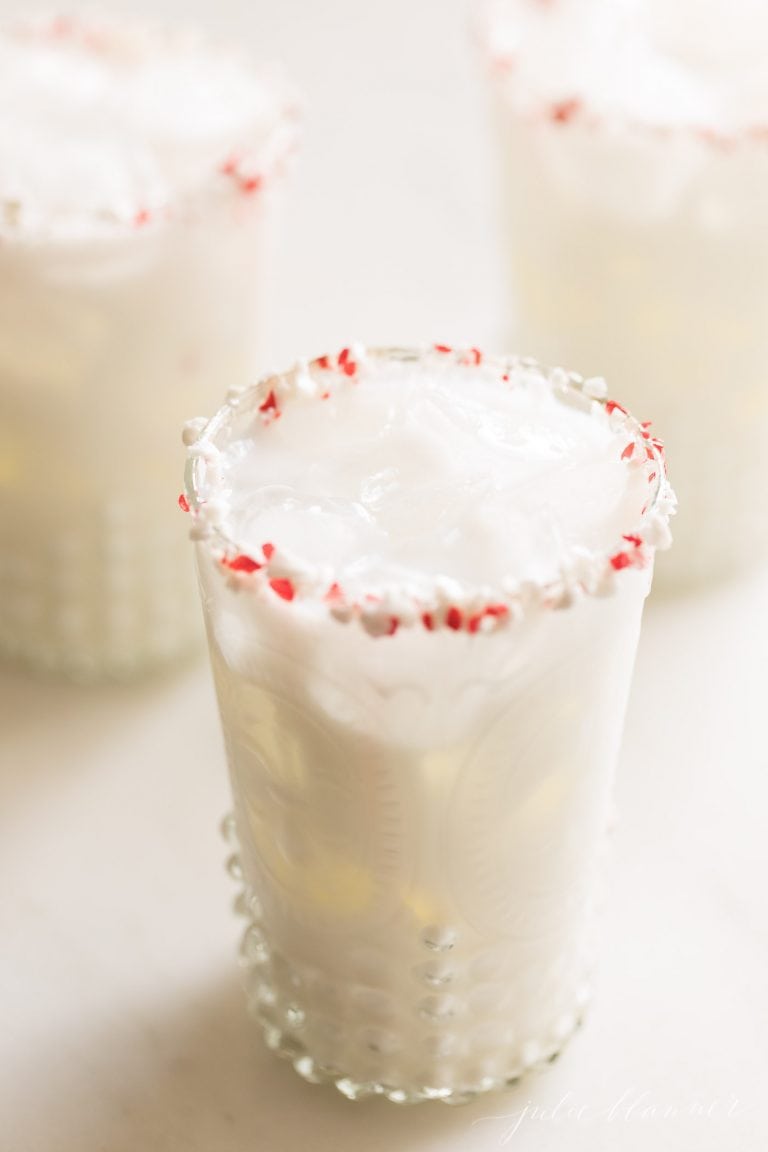 This drink is very similar to the Peppermint White Russian but without the coffee liqueur. This is the perfect holiday beverage if you're looking for a sweet treat. Peppermint schnapps, vodka, and cream are what make up this cocktail. Serve it at your holiday party for a festive kick.
View Recipe
---
Frosty the Snowman
Frosty the Snowman is an iconic holiday character, so what better way to honor him? This cocktail is refreshing and sweet with a nice crisp edge, thanks to the soda. Peppermint schnapps, vanilla rum, and sprite come together in a surprising combination of flavors. You can also add a candy rim to this drink if you prefer.
View Recipe
---
Snowflake Peppermint Cocktail
This simple recipe is a great selection if you need a quick cocktail with a powerful punch. A candy rim is an optional addition to this drink, but entirely optional. To make this cocktail, the primary ingredients are peppermint schnapps and vanilla vodka. Add some cream or half and half for a comforting holiday drink.
View Recipe
---
Hot Chocolate with Peppermint Schnapps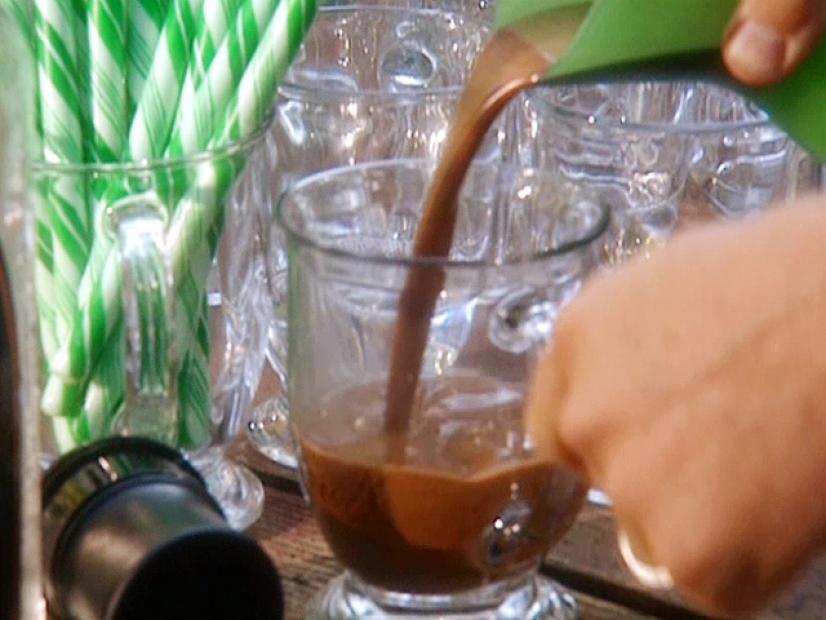 Sometimes it's best to take a recipe back to the basics. A simple hot chocolate is all you need to capture the festive spirit. This drink is a surefire hit at any party. To make it, all you need is milk or cream, chocolate, and peppermint schnapps. Garnish each beverage with whipped cream.
View Recipe
---
Peppermint Mudslide
The mudslide is one of the most popular cocktails, and for a good reason. By adding some refreshing peppermint, this drink is the perfect addition to any holiday party. To make this drink, you'll need the ingredients you'd use for the average mudslide. Coffee liqueur, Irish cream, vodka, and peppermint schnapps are what make this drink top-notch.
View Recipe
---
Peppermint Schnapps Hot Chocolate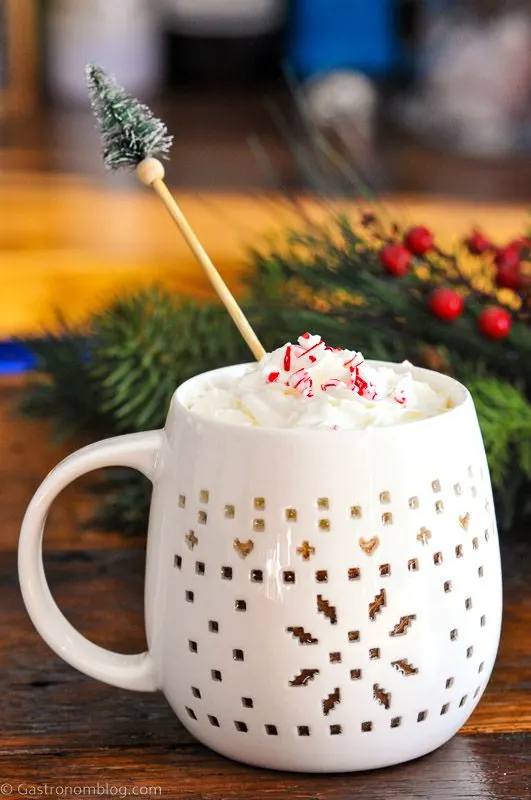 This hot chocolate recipe is much the same as others but slightly richer. Making it will take a little extra time than the average cocktail, but it's worth it. For this drink, you'll need peppermint schnapps, chocolate, sugar, and salt. Top with whipped cream. It's no wonder this is a favorite among peppermint schnapps cocktails.
View Recipe
---
Holly Jolly Peppermint Martini
This drink is great if you want a festive cocktail without being too sweet. It is optional to add some extra syrup if you want to adjust. To make this drink, all you have to do is add schnapps, vodka, and syrup to a shaker. Add a candy rim to complete the drink.
View Recipe
---
Peppermint Patty Shot
If you like your liquor quick and easy, then this recipe is for you. The peppermint patty shot is the perfect blend of sweet and refreshing in one quick swallow. To make these shots, just add cream liqueur, peppermint schnapps, and Irish cream. It is the ideal indulgence at a party.
View Recipe
---
9 Peppermint Schnapps Cocktail Recipes
Get into the holiday spirit with delicious peppermint schnapps cocktails.
Ingredients
Instructions
Choose your favorite recipe
Gather the necessary ingredients
Prep a peppermint schnapps cocktail in 5 minutes or less
Please drink responsibly, be fully accountable with your alcohol consumption, and show others respect.