Fall rum cocktails are a seasonal twist on classic rum cocktails that incorporate the flavors and ingredients of autumn. These cocktails are perfect for chilly evenings and cozy gatherings with friends and family. The warm and comforting flavors of cinnamon, apple, pumpkin, and nutmeg make these drinks a popular choice for those who want to enjoy the flavors of fall in a unique way.
Whether you are a rum enthusiast or just looking for a new cocktail to try, fall rum cocktails offer something for everyone. With a variety of recipes available, from spiced cider cocktails to old-fashioned rum drinks, there is a fall rum cocktail to suit every taste.
Autumn Spiced Rum Cider Cocktail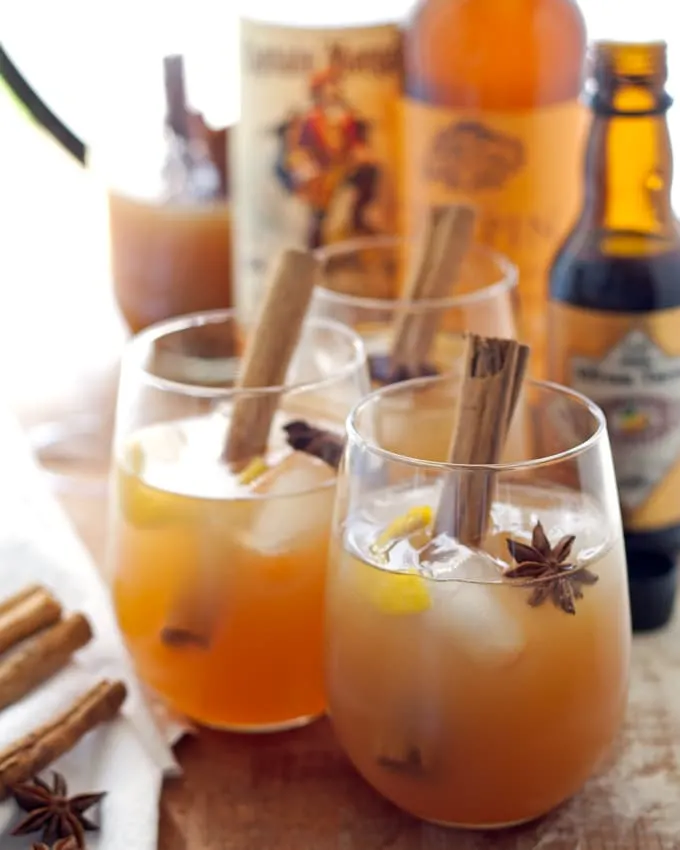 Apple cider always brings up childhood memories, and this delicious fall cocktail helps you relive those memories with an adult twist. This tasty cocktail is made with spiced rum and hard cider. It uses regular apple cider, cinnamon, and star anise to pack an extra punch of flavor.
View Recipe
---
Autumn Rum Old Fashioned
Although the old-fashioned is a classic cocktail, this recipe adds a fall touch by swapping whiskey for aged rum and simple syrup for apple cider syrup. The recipe opts for angostura aromatic bitters to keep it traditional. It also states that you can swap it for orange bitters for extra zest and brightness.
View Recipe
---
Autumn Spiced Rum Punch
This fruity and delicious spiced rum punch uses a blend of honey crisp, Fuji, and Granny Smith apples, oranges, pears, apple cider, orange juice, cranberry juice, and cinnamon sticks. It only takes ten minutes of prep time in one hour in the fridge and is perfect for your Halloween, Thanksgiving, or Christmas guest.
View Recipe
---
Spiced Pear Cocktail
This quick five-minute cocktail recipe is perfect for entertaining guests on short notice. Pear juice is a great base for this drink because it pairs well with spiced rum and is not too sweet. This recipe uses Captain Morgan's 1671 spiced rum and adds warmth with fresh ginger and grated whole nutmeg.
View Recipe
---
Autumn Harvest Rum Punch
This fizzy fruity autumn punch is the perfect crowd-pleasing beverage for parties and get-togethers. The punch blends Apple cider, orange juice concentrate, cranberry juice, pear juice or nectar, spiced rum, and sparkling white wine with sliced oranges, apples, pears, and frozen cranberries for garnish.
View Recipe
---
Spiced Apple Tiki Smash
This fall-inspired tiki drink is perfect for those early autumn days when the mornings are brisk, but by late afternoon it feels like Summer. The recipe uses a few tiki ingredients that may be hard to find, like allspice dram and Falernum. Fortunately, it lists some helpful substitutions that are easier to find in stores.
View Recipe
---
Rum Harvest Cocktail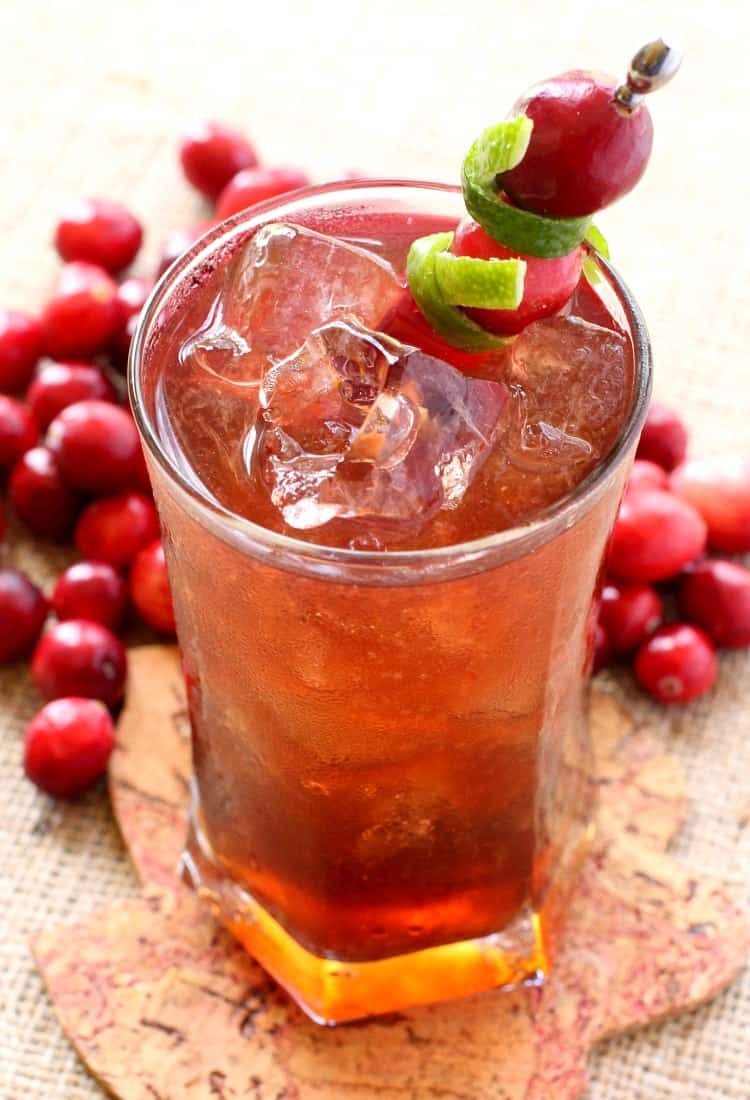 The rum harvest cocktail adds an autumn twist to a classic rum and Coke by adding lime juice and cranberry juice to the mix. It is one of the simplest recipes to make on this list, with a prep time of only five minutes, and is a great option when entertaining guests on short notice.
View Recipe
---
Caramel Apple & Spiced Rum Cocktail
This delicious 3-minute cocktail will bring back fond childhood memories of enjoying the Sweet-and-sour deliciousness of caramel apples. Although the recipe uses Captain Morgan spiced rum, feel free to swap it with the rum of your choice. It also goes great with vanilla vodka.
View Recipe
---
Fall in Paradise
Suppose you live in a colder climate, where autumn sweater weather feels more like heavy-duty parka weather. In that case, this autumn-inspired tropical drink will chase the chills away or at least help you forget about it for a little while. The drink uses a homemade allspice dram with a link to the recipe. It also contains rum, apple cider, pineapple juice, and freshly squeezed lime juice.
View Recipe
---
Honeycrisp Apple Cider Rum Punch
The Honeycrisp Apple Cider Rum Punch is another great recipe for entertaining during the fall season. This recipe uses Honeycrisp apple cider, but you can use any Apple cider if Honeycrisp isn't available. The punch takes roughly ten minutes and serves six, making it perfect for a Thanksgiving dinner or an evening of entertaining friends.
View Recipe
---
Bitter Apple Negroni
If you prefer spirits-forward cocktail drinks, You will love this autumn-inspired cocktail. The Bitter Apple Negroni somewhat resembles a white Negroni with added flavors of crisp apple, bittersweet citrus, and cinnamon. You can make this drink with Applejack, Suze, Cocchi Americano, and apple cinnamon syrup.
View Recipe
---
Apple Cider Cable Car Cocktail
This drink is an autumn-inspired derivation of the modern classic cocktail, the cable car, perfect for sipping while enjoying the autumn leaves. To make the drink, you only need apple cider, rum, lemon juice, Cointreau, and some ice in a shaker.
View Recipe
---
Apple Cider Mojito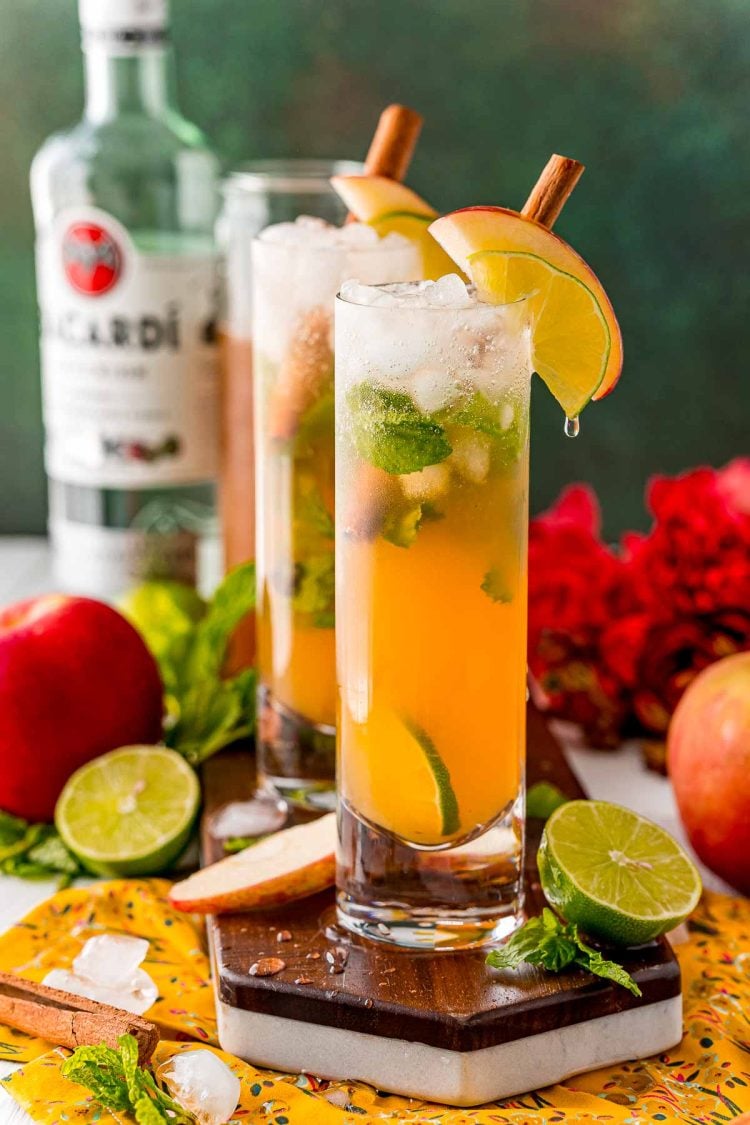 The Apple Cider Mojito is another summery autumn drink, perfect for those early fall afternoons. To make this drink, you only need club soda, apple cider, white rum, simple syrup, and lime juice. It only takes five minutes to complete, and all you need is a bar spoon and muddler.
View Recipe
---
Spiced Apple Prosecco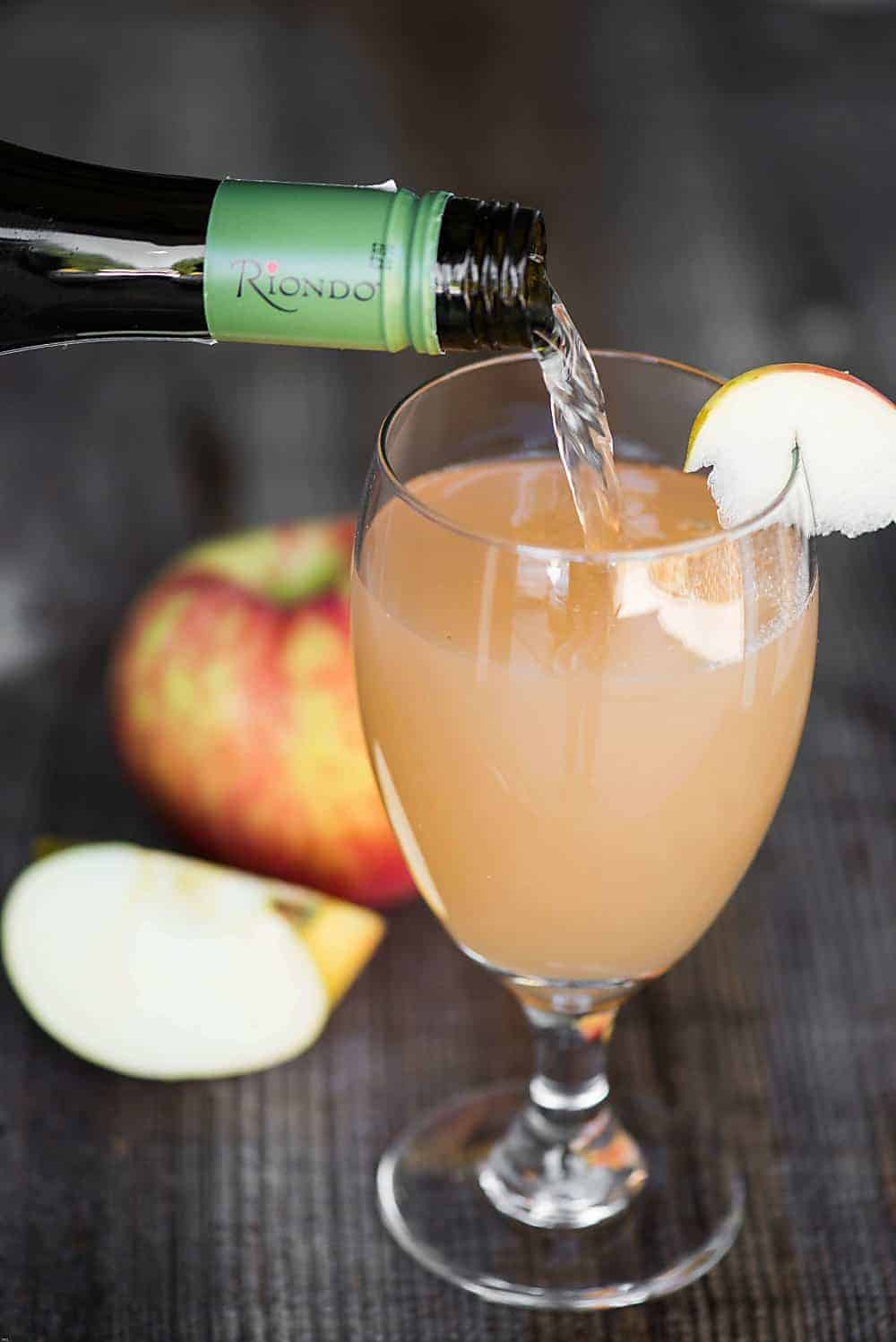 The Spiced Apple Prosecco is another simple drink you can whip up in a snap and sip on while enjoying a beautiful fall afternoon. All you need to do is combine chilled spiced rum, apple cider, and Prosecco in a tall glass and enjoy. Chilling your ingredients beforehand is best, so you won't need ice.
View Recipe
---
Apple Maple Dark and Stormy
This autumn, take on a classic dark and stormy, just rum and ginger beer. However, in this version, classic autumn flavors are amped up with the addition of apple juice and maple syrup. It's an ideal autumn drink for entertaining guests or enjoying a beautiful day.
View Recipe
---
15 Fall Rum Cocktail Recipes
While rum may have you thinking of the tropics, they make for a tasty fall drink in these fall rum cocktails!
Instructions
Pick your favorite recipe
Gather all the needed ingredients
Prep your fall rum cocktail in 5 minutes or less!
Please drink responsibly, be fully accountable with your alcohol consumption, and show others respect.