When the leaves start to change and the air gets crisp, it's time to break out the fall vodka cocktails. These seasonal drinks are perfect for sipping on chilly autumn evenings, offering a unique blend of flavors that capture the essence of the season.
Using vodka as a base, these cocktails feature ingredients like apple cider, pumpkin spice, and cinnamon to create warm, cozy flavors that are perfect for enjoying with friends and family. Whether you're looking for a classic cocktail with a seasonal twist or something more adventurous, there's a fall vodka cocktail out there for you. From traditional favorites to new and creative concoctions, these drinks are sure to satisfy anyone who loves the taste of vodka and wants to indulge in the flavors of fall.
Caramel Apple Moscow Mule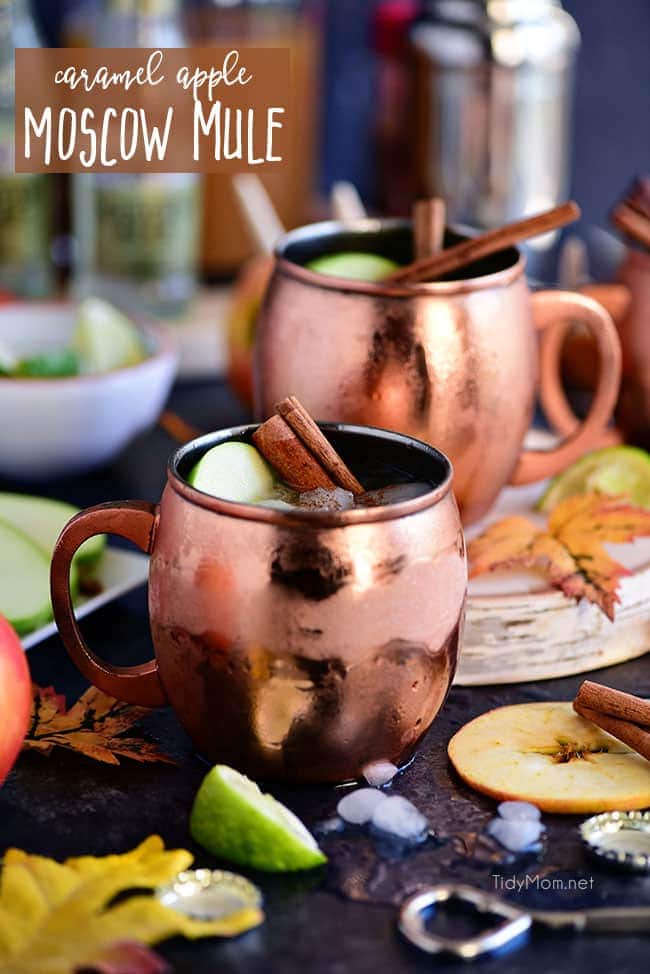 A seasonal take on the classic ginger beer and vodka cocktail, the caramel apple Moscow Mule uses caramel-infused vodka and spiced apple cider in addition to ginger beer. The apple cider and ginger create a comforting tangy spiciness to balance the sweet caramel. This playful cocktail will make you nostalgic for the days of bobbing for apples. You could even serve it in a metal bathing tub with red apples for garnish.
View Recipe
---
Ginger Pear Snap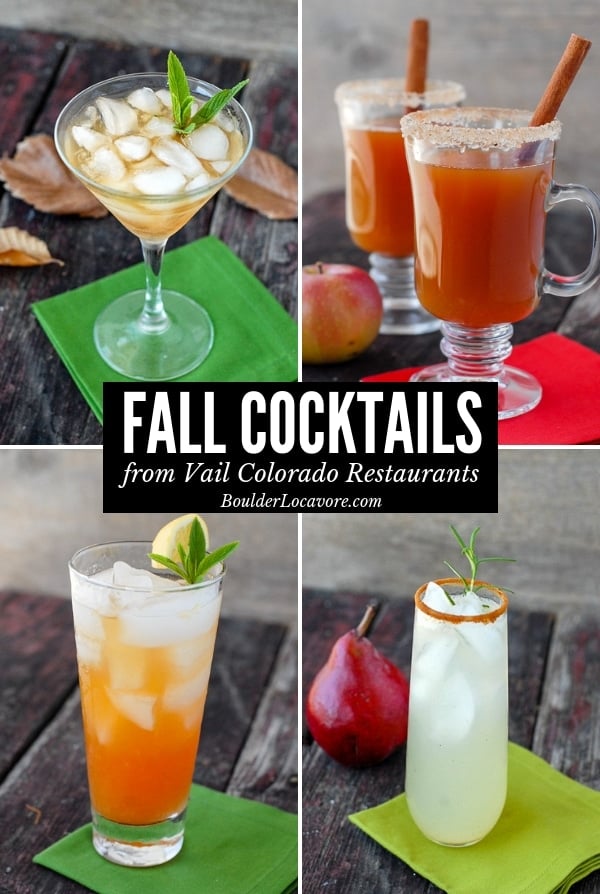 Pears are the quintessential autumn fruit, adding an elegant sweetness to any torte, salad, or drink. This ginger pear snap vodka cocktail is the height of freshness, using a wealth of fresh herbs and juices in conjunction with pear-infused vodka. The fresh pear soda and lime juice add tanginess and dryness, while the fresh ginger warms everything up. This is a subtly sweet and sophisticated cocktail that will wow even the most pretentious guests.
View Recipe
---
Autumn Smash
This sweet vodka cocktail features a myriad of autumnal fruits, from apples to figs to citrus. The dash of maple syrup adds a distinct seasonal flavor to the spicy ginger beer and tangy lemon. If figs aren't in season, you could always use an apple slice for garnish.
View Recipe
---
Pumpkin Spice White Russian
Since pumpkin spice is the most anticipated fall latte at your local Starbucks, it follows that bartenders would figure out a way to make pumpkin spice cocktails. There's no better drink for a pumpkin spice infusion than a milky White Russian. You use the same rich Kalua liqueur, cream, and vodka mixture with the addition of pumpkin spice syrup. This is the most luxurious and rich cocktail. You just need one!
View Recipe
---
Pear & Elderflower Collins
A traditional Tom Collins is essentially a bubbly lemonade spiked with gin. This Pear and Elderflower Collins is much more complex, adding freshly pureed pear and elderflower liqueurs. Elderflower adds bitterness and a floral flavor that complements the subtle and elegant sweetness inherent in pears. Using vodka instead of gin evades an overly herby taste.
View Recipe
---
Apple Cider Sangria
Sangria is always a reflection of the seasons, using the freshest fruits seasonally available to create the ultimate spiked fruit punch. This delicious sangria uses an apple cider base, throwing in oranges, cranberries, and apples to soak up the sweet alcoholic punch. This is a perfect party cocktail meant to be made by the pitcher.
View Recipe
---
Spicy Pear Martini
The beauty of a Martini is that it's a two-ingredient cocktail. The beauty of vodka martinis is that they are as smooth and tasteless as vodka itself, taking on any flavor you'd like to add. This recipe makes a pro out of anyone by instructing you on how to infuse vodka with pear and various fresh spices like anise, cinnamon, and clove. Spoiler alert, it's not that difficult.
View Recipe
---
Fall Back Buck
If you're looking for great cocktails, most spirit brands have a long list of recipes on their websites. This citrus bursting fall cocktail comes compliments of Ketel One Vodka, which recommends pairing their Citroen flavored vodka with the same profile of citrus fruits used to infuse it. The addition of pineapple, simple syrup, and bitters rounds out the flavor profile, so it's not too sweet or too tart.
View Recipe
---
Apple Cider Vodka Crush
This simple recipe has three main ingredients: vodka, apple cider, and ginger ale. It's easy to make it by the pitcher as easily as by the glass. It's a cold beverage, and the ice helps water down the sweetness. To bring out the spice of the ginger, a dash of cinnamon is the ideal fall garnish.
View Recipe
---
Fig Thyme Shrub Cocktail
This intricate recipe has you making every ingredient from scratch. I thought that "shrub" referred to a bush, but in this case, it refers to thyme and fig-infused simple syrup. You first must make the shrub, and then you use it as an ingredient in this herbaceous and fresh vodka cocktail with figs as the star of the show.
View Recipe
---
Cranberry Vodka Fizz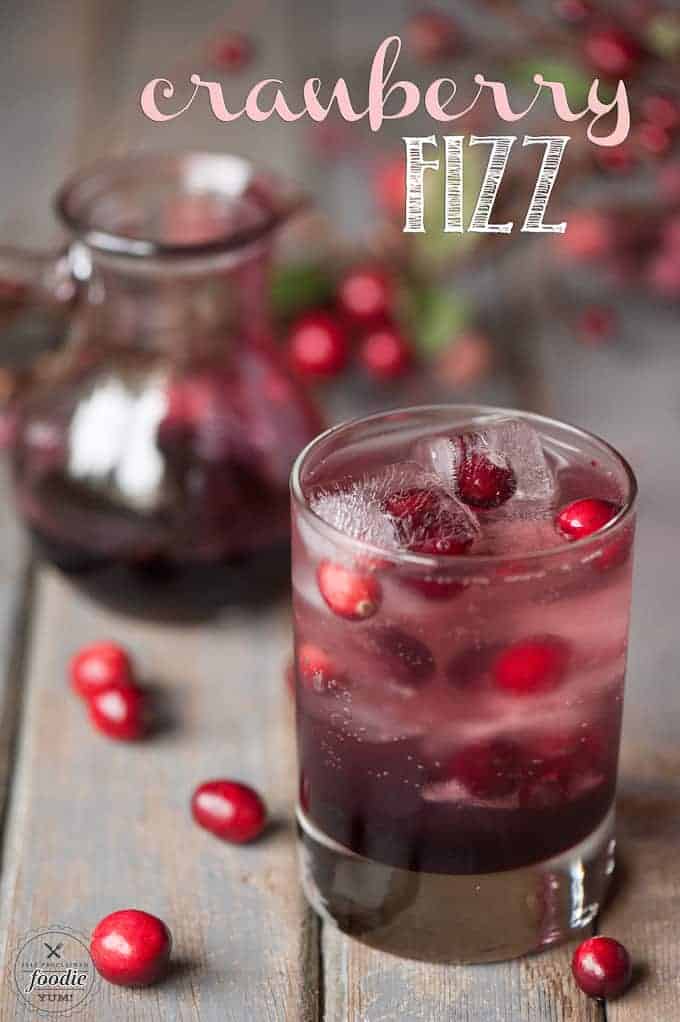 This balanced cocktail uses a scratch-made cranberry, and orange reduction stirred into a fizzy base of vodka and soda. The reduction becomes a beautiful burgundy syrup that you can use in the future for Italian sodas or as a tangy sweet glaze over a freshly baked pound cake.
View Recipe
---
Pomegranate and Orange Vodka Cocktail
Pomegranate juice is the height of tangy, healthy, and fruity flavor. The price of a small flask is enough to scare budgets, but thankfully a little goes a long way. This cocktail supplements pomegranate with fresh orange juice, but the real flavor enhancer is the muddled mint with simple syrup.
View Recipe
---
12 Fall Vodka Cocktail Recipes
Mix vodka into these fall flavored cocktails for some delicious drinks this autumn!
Ingredients
Instructions
Pick your favorite recipe
Gather all the needed ingredients
Prep your fall vodka cocktail in less than 5 minutes
Please drink responsibly, be fully accountable with your alcohol consumption, and show others respect.